OrthoPulse – Cary, NC
Orthodontic Results In a Fraction of the Time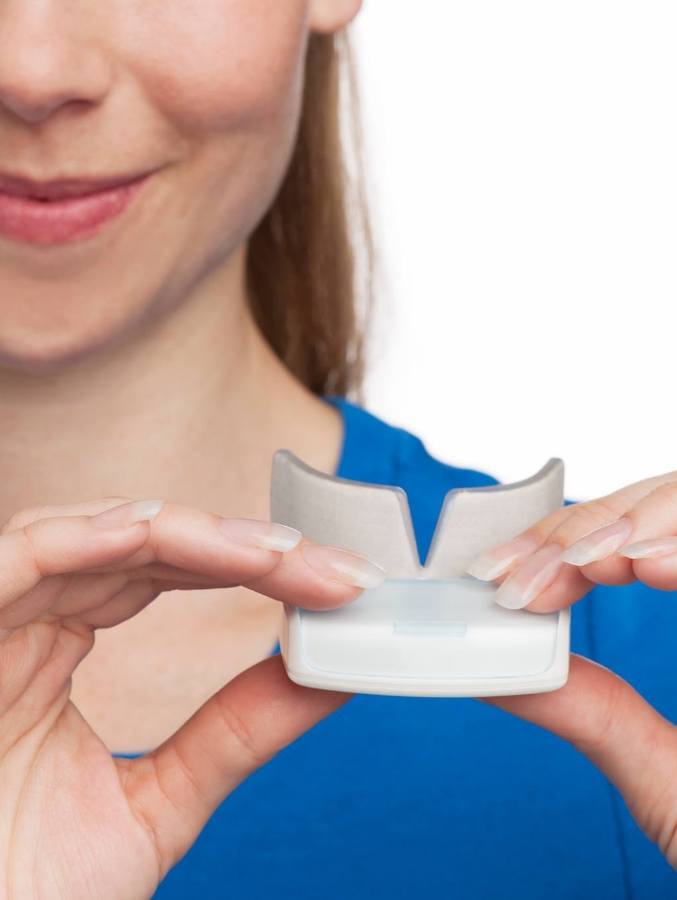 The field of dentistry is constantly changing, allowing us to offer our patients treatment options that simply weren't possible even a couple of decades ago. In the past, many people, particularly adults, simply lived with crooked teeth because they didn't want to spend years in braces. And while Invisalign has been a real game-changer, now we have another breakthrough called OrthoPulse that's dramatically changed orthodontic treatment yet again. This fantastic addition to Invisalign treatment speeds up the process significantly, giving you beautiful results in up to 50% less time. If you'd like to find out how quickly you can straighten your teeth, contact us today to schedule a consultation with Dr. Koch!
How Does OrthoPulse Work?
When providing orthodontic treatment such as Invisalign in Cary, we shift your teeth into their correct positions by applying pressure until they move through the dense jawbone that surrounds them. OrthoPulse is an FDA-approved, light-based technology that uses safe, low levels of light waves to stimulate the bone that surrounds the roots of your teeth. As the bone absorbs the light energy and converts it to chemical energy (similar to the process of photosynthesis in plants), it becomes easier and faster to move your teeth.
Delivered through a silicone mouthpiece, this near-infrared light is similar to the energy given off by heat lamps and feels very comfortable. And since you only need to wear your OrthoPulse mouthpiece for 10 minutes per day, it's also incredibly convenient and fits into your normal activities without disrupting your busy schedule. OrthoPulse even has an app that tracks your use of the device to help you stay motivated and get fantastic results.
What are the Benefits of OrthoPulse?
We understand how busy modern life is, which is why we love providing you with the latest technology and equipment to make your dental care faster, more efficient, and more effective than ever. Here are just some of the benefits you can expect from reducing your time in Invisalign with OrthoPulse:
You'll have fewer progress appointments
You'll spend significantly less time wearing your aligners
You can enjoy your beautiful smile much sooner
You'll have less of the everyday inconveniences associated with orthodontic treatment (e.g. discomfort, dietary restrictions, etc.)
How Can I Be Sure That OrthoPulse Is Safe and Effective?
In addition to being approved by the FDA, OrthoPulse has also been deemed safe and effective in Australia, Canada and the European Union, among others. Not to mention that the light technology used by the device has been used in medicine for over 60 years and has more than 3,300 peer-reviewed, published scientific articles to back it up.
But perhaps the best testament to the safety and efficacy of OrthoPulse is what patients have had to say about their experiences. Here are just a few testimonials of actual patients:
"I think it was a great experience. I'm glad I got the chance to use this device because it sped up my treatment process significantly."
"Worth fitting into your daily routine because it greatly reduces treatment time and improves results."
"I'm extremely happy with the results I got from using OrthoPulse along with Invisalign. I got to straighten my teeth in even less time than I originally thought."
OrthoPulse has helped thousands of people get the smile they've always wanted in less time than they ever thought possible. And when you use it along with Invisalign clear aligners, you get a winning combination that can't be beat. If you've been wanting to straighten your teeth but have felt put off by the time involved, give us a call today to schedule a consultation!