Veneers – Cary, NC
Transform Your Smile with Just One Treatment
Your teeth are important for more than just chewing and speaking. They also play a valuable role in your self-confidence. And if you don't like the way they look, there's a good chance you'll feel insecure about your appearance! You may even find yourself covering your mouth in pictures or when talking with friends. But with dental veneers in Cary, you can stop hiding behind imperfect teeth and get the smile you've always wanted. Dr. Darren Koch is a trusted cosmetic dentist near you who can use this minimally invasive dental service to create your dream smile, typically in just two visits. If you'd like to know more about how veneers can benefit you, give us a call today.
Why Choose Darren G. Koch, DDS, PA for Veneers?
Advanced Dental Treatment Planning Technology
Dental Team That Listens to What You Want
Emphasis on Quality and Comfort
What Are Dental Veneers?
Veneers are very thin, strong shells of porcelain that are custom-made for each patient to ensure a natural appearance. These restorations are bonded to enamel to completely mask any underlying cosmetic flaws on the front surfaces of teeth. During an initial consultation, Dr. Koch will spend time discussing your overall goals and how you'd like your smile to look. Then he'll make recommendations regarding the color, size, and shape of your veneers to make sure your new smile looks beautiful.
Good Candidates for Veneers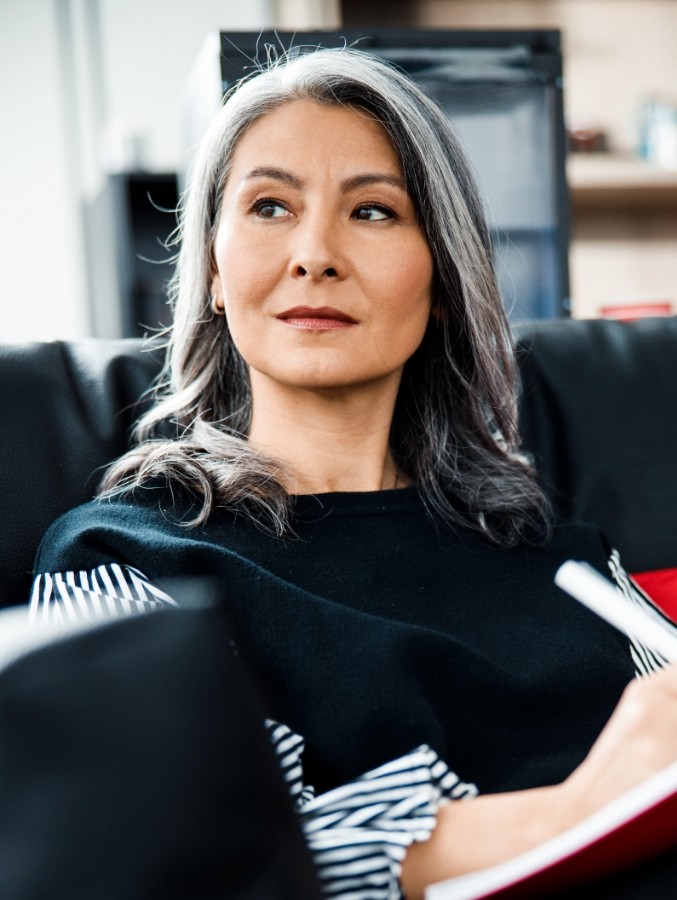 In general, if you have reasonably good oral health and sufficient tooth enamel, you're a good candidate for the veneers procedure. If you have untreated cavities or gum disease, Dr. Koch will recommend addressing those needs first. From there, veneers are a perfect choice for all of the following flaws, especially if you're trying to correct several issues at once:
Severe tooth stains or discoloration
Teeth that are chipped or cracked
Relatively minor gaps and crowding
Abnormally shaped or small teeth
Worn down or uneven teeth
The Veneers Procedure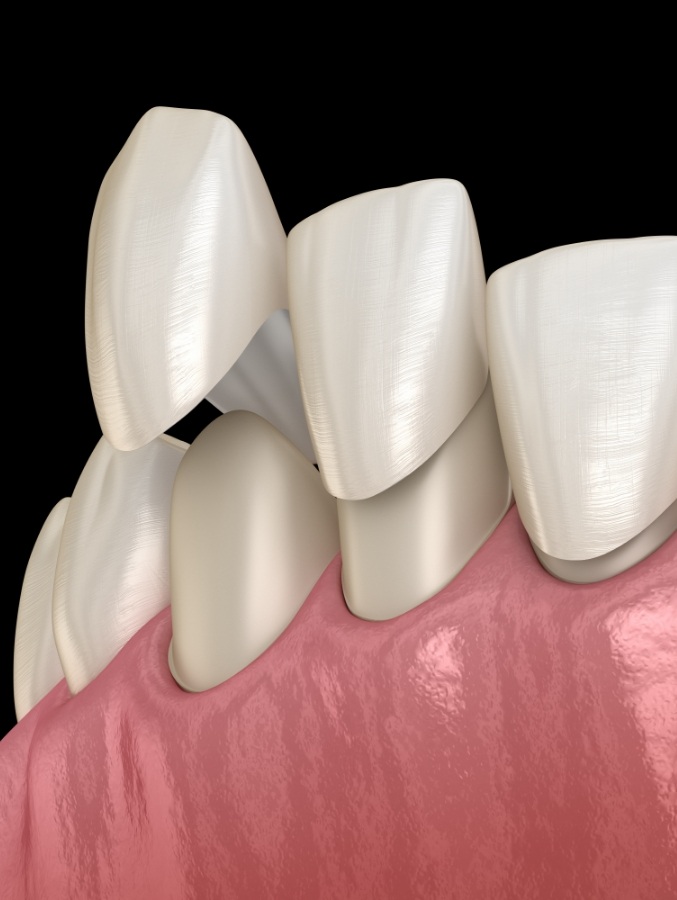 After your consultation, the veneers procedure is typically done in just two visits. First, we'll numb your teeth to make sure you stay comfortable. Then we'll make slight alterations by removing a small amount of surface enamel (about 0.5mm). This ensures that your veneers won't look or feel bulky. Next, we'll take highly accurate digital impressions that we'll send to a trusted dental lab to make your new veneers. We also use the latest dental technology to take a digital reading of your existing tooth shade, which the lab will use to precisely match the color of your veneers.
Since it usually takes about 2 weeks to make your veneers, we'll put "temporaries" in place that you'll wear until your second visit. Finally, you'll come back a second time to have your permanent veneers cemented into place.
The Benefits of Veneers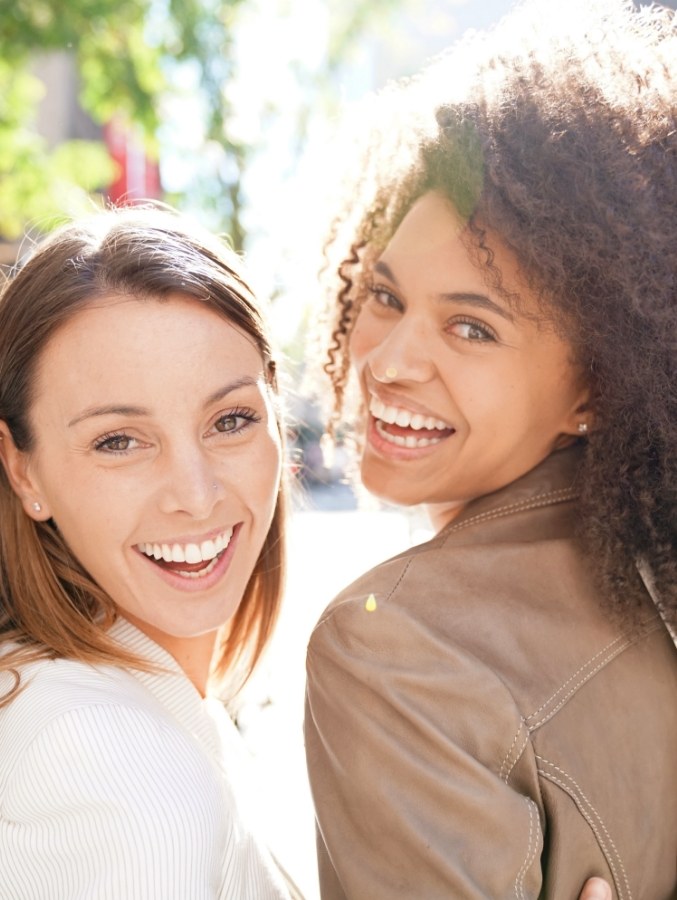 Veneers allow you to drastically improve the appearance of your smile while achieving natural-looking results. By bonding thin shells to the front surfaces of your teeth, you can instantly change their color, size, shape, and proportion.
They're also quite versatile and can correct a multitude of imperfections at once with just one procedure. And since only a tiny amount of enamel is removed, the procedure is minimally invasive and conserves more of your natural tooth structure than other treatment options.
Not to mention that porcelain closely mimics the appearance of enamel and has a glossy coating that reflects light the same way. This coating also makes your veneers stain-resistant, so they won't easily pick up stains from coffee, tea, red wine, etc.
Finally, bonded porcelain is quite strong, so your veneers can last 10-15 years with proper maintenance such as regular dental checkups and good oral hygiene at home.
Understanding the Cost of Veneers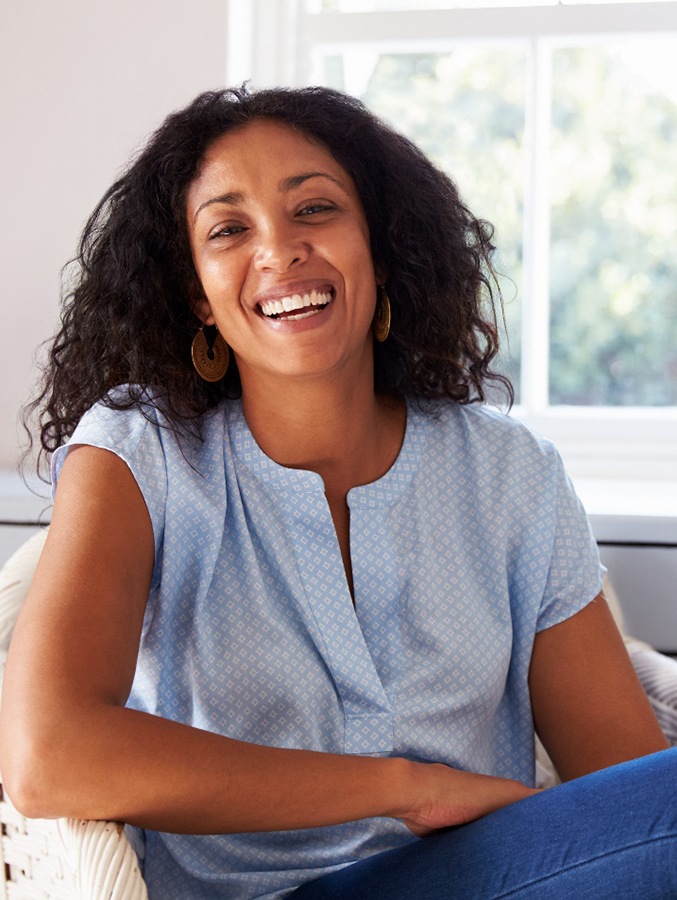 When you visit our office to ask about having veneers placed, one of the things we'll need to talk about is the cost of the treatment. The final price can be affected by a few factors, such as the number of teeth that you wish to improve. When we're putting together your personalized treatment plan, we can give you an estimate of how much you can expect to pay for your veneers so that you can start looking for ways to manage the costs.
Cost vs. Cosmetic Dentistry: What's Right for Me?
Even if you're already considering veneers, it's important to remember that there can potentially be other ways to bring out the best in your smile. When comparing cosmetic treatments, you need to figure out which ones can help you make the changes you want; you should also keep in mind that each procedure has a different cost. Here's a brief look at some of the treatments available at our office:
Invisalign: Invisalign is a popular method for straightening teeth without braces. When it comes to aesthetics, it can only be used to improve the positioning of your teeth; it has no effect on tooth shape or color. Also, Invisalign normally costs quite a bit more than other cosmetic treatments, and it can take months to complete the treatment.
Teeth Whitening: Professional whitening is often suitable for patients with stained or discolored teeth. It tends to be on the more affordable side compared to other services, but at the same time, it's more limited in scope when it comes to the corrections it can be used to make.
Veneers: When it comes to cosmetic dentistry, veneers stand out due to their versatility. They can be used to make various kinds of changes at once, and they can be placed in as little as two appointments. While veneers usually have a higher price compared to teeth whitening, this is balanced out by their durability. As long as you keep your veneers safe, they can last for around 15 years – or even longer in certain cases.
How to Make Veneers Affordable
While it never hurts to check your dental insurance plan to see if a specific treatment is covered, chances are you won't be able to use your benefits to pay for veneers. Simply put, dental insurance is intended to help pay for treatments needed to restore or protect your oral health; cosmetic procedures are generally not included.
Luckily, you can still apply for CareCredit financing to make your veneers more affordable. With CareCredit, you can pay the cost of your treatment in manageable monthly installments. You'll be able to pick a plan based on your financial situation; depending on what plan you choose, there may be little interest or even no interest at all. If you want to learn more about CareCredit and how to apply for a plan, call our team for assistance.
Veneers FAQs
Before you commit to getting veneers, it's important to know what your life will be like with your new restorations and what will happen during and after the procedure. We've listed the answer to some of the most common veneer questions below; please let us know if there's anything else you want to ask.
How do I care for my veneers?
Although the veneers are not subject to staining or decay, your underlying teeth can still be damaged. As a result, you need to maintain your oral hygiene. By doing so, you will help promote the longevity of the veneers as well. Brush your teeth twice a day using a soft-bristled toothbrush and nonabrasive toothpaste. Abrasive products can cause scratches to develop, hurting the appearance of the veneers. You will need to continue flossing your teeth daily, while also visiting your dentist twice a year.
How long do veneers last?
With the right care, your veneers will last an average of 10 years or longer. To promote the lifespan of the veneers, do not use the teeth as tools or eat overly hard foods. While the veneers are durable, they can break if you are not careful. At your regular dental appointments, we will check the appearance and function of the veneers for damages.
How long does it take to get veneers?
On average, it only takes two appointments to transform your smile. During the initial consultation, the teeth will be cleaned and roughly .5 mm of enamel is removed. The removal is needed to ensure the veneers sit flat on the teeth. Then, we will take impressions of your teeth, which are sent to our dental lab. While the dental lab creates your customized veneers, we will attach temporary veneers. In about two weeks, you will come back for a second appointment to have the final veneers attached to your teeth.