Emergency Dentist – Cary, NC
Urgent Help When Your Smile Needs It Most
Dental emergencies are often sudden and scary. If you or a loved one is experiencing a severe injury or considerable pain, stay calm and don't hesitate to contact our emergency dentist in Cary. Dr. Darren Koch and his skilled team provide helpful information and support over the phone and, when possible, we see dental emergency cases the same day so that patients get the relief they need quickly. With nearly 20 years of experience, state-of-the-art equipment, and a gentle touch, you can rest assured that you'll get outstanding care. If you're ever in need of a nearby emergency dentist, contact us anytime.
Why Choose Darren G. Koch, DDS, PA for Emergency Dentistry?
Same-Day Dental Appointments Available
State-of-the-Art Dental Technology
High Emphasis on Patient Comfort
How We Treat Dental Emergencies
A dental emergency is no time for hesitation. When you call with an urgent dental problem, we'll make time to see you right away so that you aren't left dealing with the pain on your own any longer than you need to. While every emergency is different, there are generally four main stages to treatment:
Same-day appointment: When you call us with a dental problem that requires an immediate attention, we'll arrange to have you seen as soon as possible. Our team will give you some tips for performing first aid so that you can protect your smile until we can see you.
Emergency exam: The first step once you get to our dental office is to determine the source and extent of the problem. X-rays will be taken as necessary. If you're in immediate, severe pain, we'll take whatever steps are needed to help you stay comfortable.
Review findings: We'll discuss the results of our examination, then recommend treatments designed to address the issue. You will always be given an estimate and timeline to consider before you agree to any treatment.
Get the care you need: After you've agreed to a treatment, our team will work to restore your oral health and your smile as quickly as possible.
The Most Common Dental Emergencies
There are two main types of dental emergencies, both of which Dr. Koch can treat: ongoing dental problems such as a toothache that suddenly become painful and unexpected accidents and injuries. In either case, your first step is to call our office to schedule an appointment. In the meantime, you can use the following first-aid tips for immediate relief.
Understanding the Cost of Dental Emergencies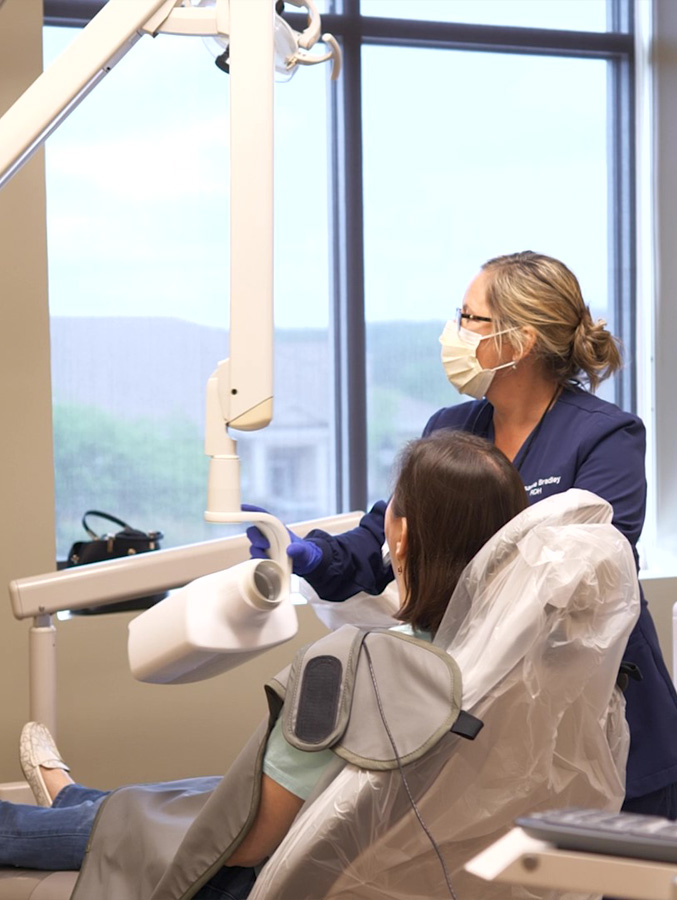 The cost of treating a dental emergency will depend on what type of treatment is needed to restore your smile. After examining your teeth, Dr. Koch will discuss your treatment options and the associated costs to help you make the best decision for your needs. We'll also help you understand your dental insurance benefits or discuss financing options as necessary.
Keys to Preventing Dental Emergencies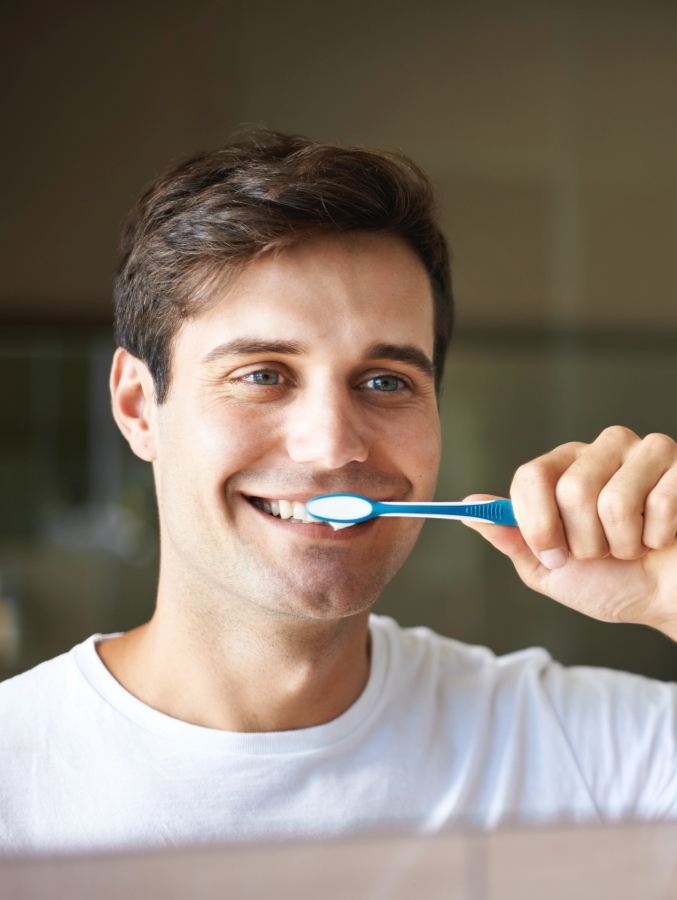 While not all dental emergencies can be avoided, there are some tips patients can use to decrease their chances of experiencing one. These include:
Always use scissors when attempting to open packaging of any kind, not your teeth.
Exercise caution when eating foods that are particularly sticky, chewy, or hard.
Don't chew the ice in your drink.
Always wear a sportsguard when participating in sports that involve contact of any kind.
Attend routine dental checkups and teeth cleanings every six months. With the help of these vital appointments, Dr. Koch and his associates can locate and treat minor dental issues before they have the chance to develop into emergencies.
Dental Emergency FAQs
We sincerely hope that you never experience a dental emergency. But, despite our best efforts at preventing them, emergencies still happen. However, rest assured that Dr. Koch and our team have a caring chairside manner and many years of experience handling every type of emergency situation. You can bet that we'll get you out of pain quickly and protect your smile at the same time. Keep reading for answers to several common FAQs and don't hesitate to contact us if you're ever faced with a dental emergency in Cary. We're always just a phone call away!
How do I know if I'm having a dental emergency?
If you're in pain, it may be hard to know if you're having a true emergency or not. Here are several signs that you should seek immediate care:
You're in pain and can't comfortably sleep, eat, or go to work
You have a cut that's caused moderate to heavy bleeding
You've knocked out a tooth
You notice facial swelling or a pimple-like bump on your gums (this often indicates an infection that needs to be addressed as soon as possible)
You've broken a tooth or filling
How do I remove an object that's stuck between my teeth?
First, rinse your mouth out vigorously with water, as sometimes that alone can dislodge a stuck object. From there, take a piece of waxed dental floss and use firm but gentle pressure to work it between your teeth. If you have a floss threader, that may be helpful to position the floss below the object and loosen it from underneath.
Avoid the temptation to use anything sharp or pointed! That can do more harm than good and may result in an oral cut or laceration. If all else fails, give us a call to schedule a visit so Dr. Koch can take a look.
How long will my toothache last?
Generally speaking, a toothache will last indefinitely until you address the source of the pain. In some cases, it may be sensitivity from gum recession that's exposed the sensitive root surfaces of your teeth. In this situation, sensitivity toothpaste or extra topical fluoride may take care of it.
But if you have a cavity, even a small one, you'll feel more pronounced cold, hot or pressure sensitivity (or the tooth may hurt on its own). Without treatment, these types of toothaches will only get worse with time and lead to more pain and damage to your tooth.
If you have any type of toothache, give us a call right away to schedule an appointment. After Dr. Koch has examined your teeth, he can pinpoint the cause of the problem and proceed from there.
What should I do about a chipped tooth?
Begin by rinsing with lukewarm water. If you only have a minor chip, it will probably be fairly painless. But, if necessary, you can cover a sharp edge with dental wax from the store until you can come in to have it looked at. If you have a more severe chip that's causing discomfort, take over-the-counter pain medication such as Ibuprofen. Give us a call right away to schedule an appointment and avoid hard or crunchy foods and extreme temperatures until your visit.
After doing an exam, Dr. Koch will recommend the best treatment for you, depending on the severity of your chipped tooth. That could be smoothing the edge of the tooth, repairing it with a tooth-colored filling, or using a veneer or dental crown to replace missing tooth structure.