Invisalign® - Cary, NC
The Subtle Way to Straighten Teeth
What Is Invisalign?
Invisalign is an FDA-approved orthodontic system that uses clear plastic aligners to shift teeth into their proper position. The plastic trays are customized to meet each patient's orthodontic needs, placing focused pressure on different areas of the teeth to facilitate the desired movement. The Invisalign aligners are comfortable and removable, and the average treatment lasts approximately one year.
How Invisalign Compares to Traditional Braces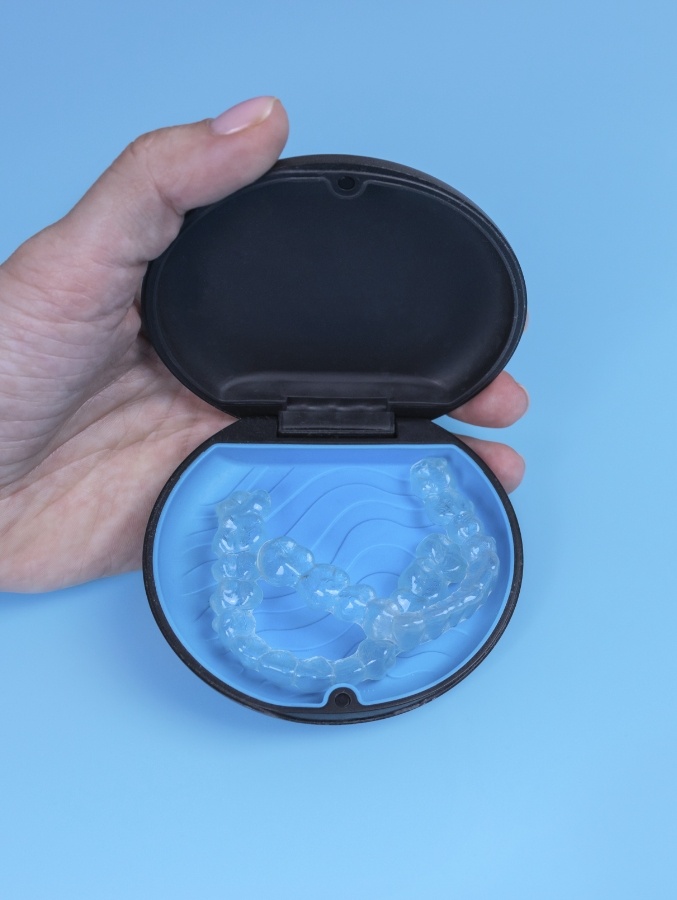 It seems the only thing Invisalign and traditional braces have in common is the fact that the final results are the same -- well-aligned teeth and a beautiful smile. But your experience throughout the treatment is far easier with Invisalign's clear braces. Some of the most important differences between Invisalign and traditional braces include…
Clear aligners are virtually invisible, so friends and co-workers won't even know you're undergoing treatment
Invisalign trays are removable, so you can continue to eat your favorite foods
Flossing and brushing are as easy as ever since the aligners are removable
Smooth plastic will never cause a blister in the cheeks, gums, or lips
Emergency trips to the dentist for a dislodged bracket or wire are eliminated
Invisalign treatment requires fewer dental appointments and can be completed faster
Sure, traditional braces are an effective option for correcting orthodontic issues. But busy adults, young professionals, and other people who are interested in a more convenient, subtle orthodontic solution prefer to straighten their teeth with Invisalign.
Are You a Candidate for Invisalign?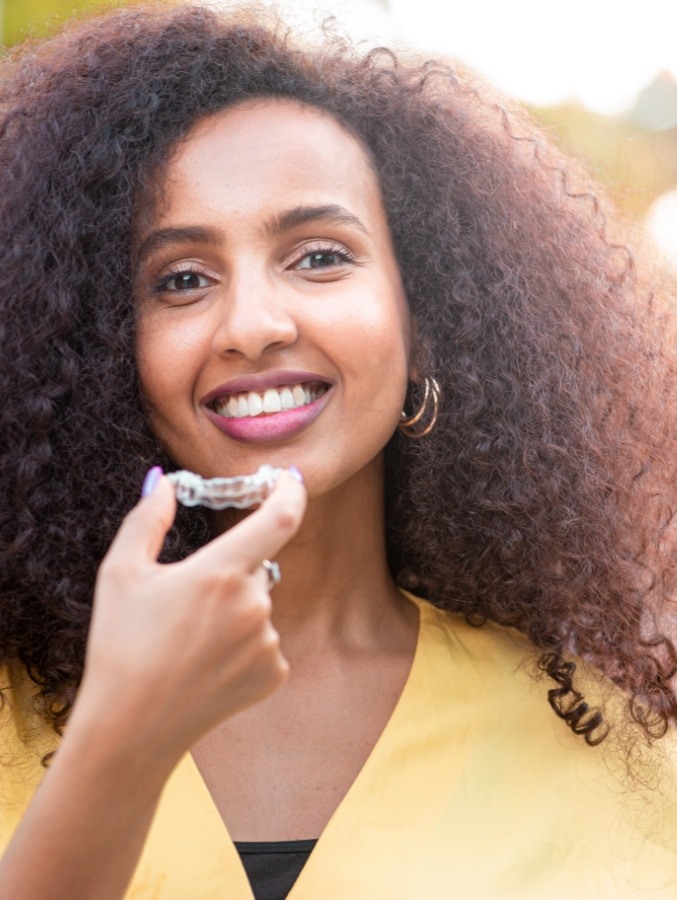 If you are wondering whether or not you are a good candidate for Invisalign, visit your dentist to discuss your orthodontic options. Invisalign can be used to correct many of the most common dental misalignments, including crowding, spacing, rotation, crossbite, open bite, and overbite.
Patients should be in good oral health during their orthodontic treatment. You will undergo an initial checkup and teeth cleaning with Dr. Koch prior to beginning Invisalign. If you are suffering from gum disease or tooth decay, preliminary care will be performed before your treatment with clear braces. Stay current with your regular checkups and cleanings with Dr. Koch throughout your Invisalign treatment to enjoy continued oral health.
After Your Invisalign Treatment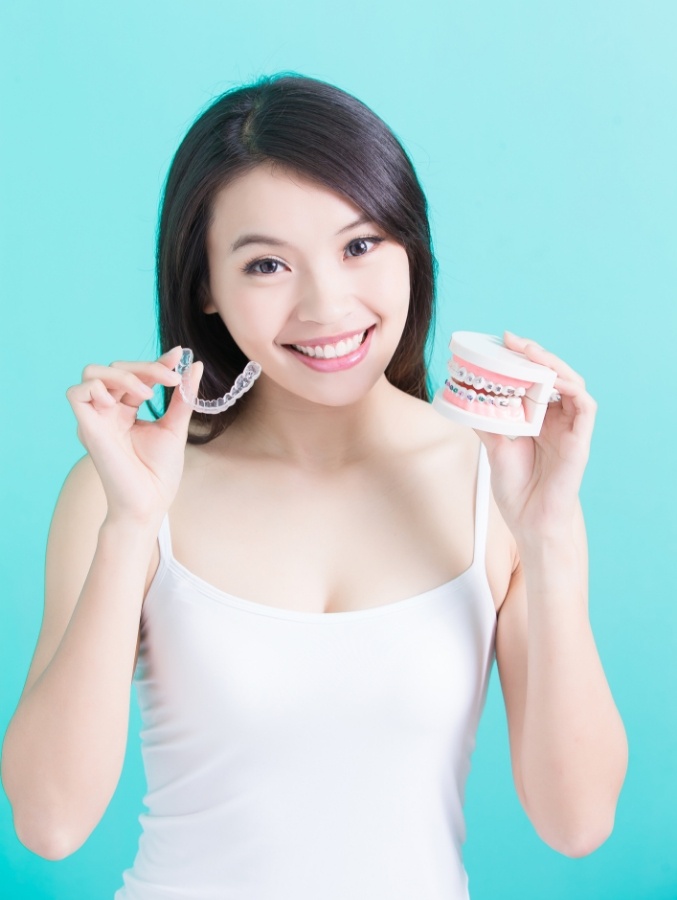 Teeth that have been realigned with orthodontics can have a tendency to drift back into their previous position after treatment is completed. The only way to avoid this relapse is by diligently wearing retainers. Once you have finished the Invisalign treatment, you will be fitted with these clear retainers that look similar to the Invisalign trays. You will begin wearing the retainers full-time, but most patients are reduced to nighttime only wear after a few months.
How Can Technology Improve My Treatment?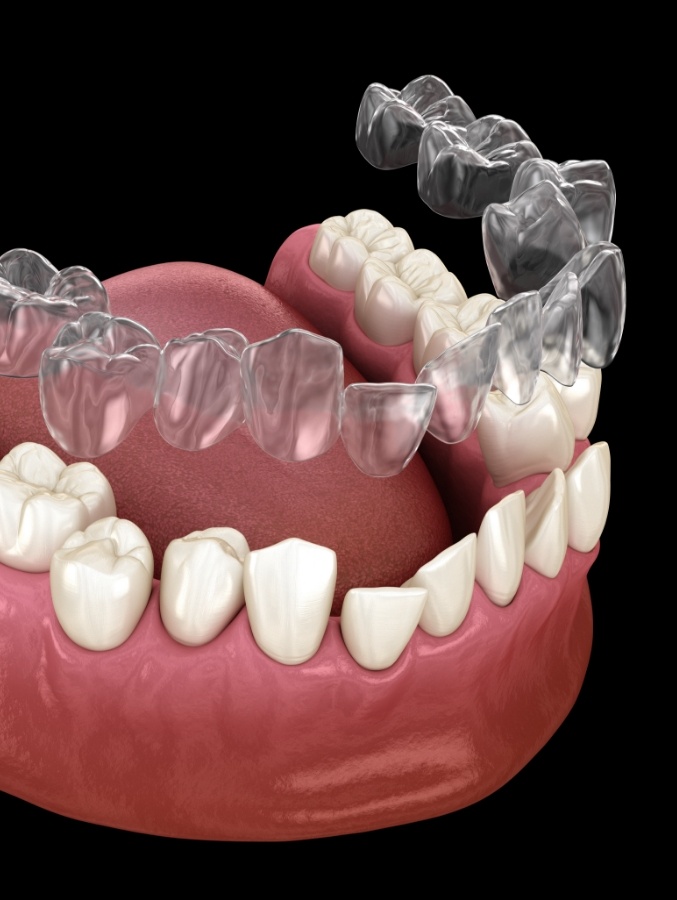 To enhance the results you receive when choosing Invisalign, we use the iTero Element Intraoral Scanner. Due to its scanning designs and capabilities, you benefit from next generation technology as it removes the need for traditional impressions.
The unique image sensor captures 6,000 frames per second to produce real-time 3D visualizations. This not only saves time, but also improves the accuracy of your treatment by creating highly-detailed images that can be viewed and magnified on display screens.
By removing the need for traditional impressions, there is less room for error while streamlining the process to receiving the aligners. With Invisalign Certified Connectivity, the scanner produces 10 times fewer rejections, 7 times fewer fit issues, and makes ClinCheck setups as much as 50% faster. Overall, it promotes the patient experience with more simulated outcomes to provide superior results.
In addition, you can see how they will be moved through each phase of the process while also seeing what your new smile will look like even before committing to your treatment.
Using the detailed images, the scans are sent digitally to the lab to create printed models and orthodontic appliances, like your Invisalign aligners.
As technological advancements continue to improve the dental field, you will benefit from an enhanced treatment process. With the iTero Element Scanner, you will enjoy predictable and accurate results while you work toward achieving a healthy, beautiful smile.
Can I Speed Up My Treatment?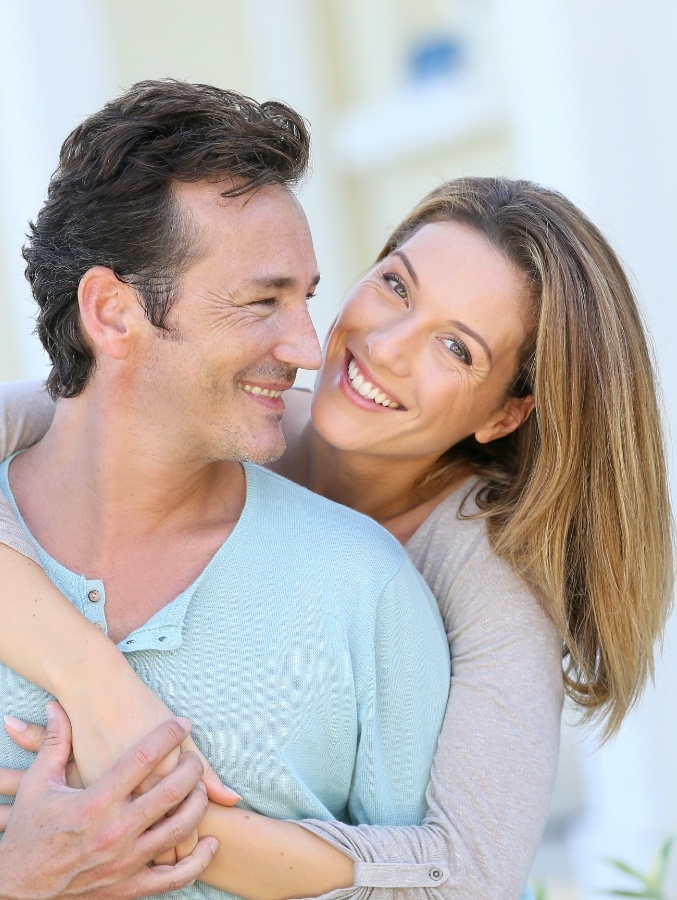 Yes! We're thrilled to offer a safe, proven way to speed up your Invisalign treatment called OrthoPulse Light Accelerated Orthodontics. When you combine Invisalign with OrthoPulse, your treatment is even faster by up to 50%. Since the average time for Invisalign is 12-18 months, OrthoPulse can reduce that to an average of 6-9 months! Not to mention that OrthoPulse is FDA-approved and only requires wearing a comfortable mouthpiece for 10 minutes per day. By emitting gentle light waves of energy that target the bone around the roots of your teeth, we're able to move your teeth much more quickly than before. With OrthoPulse, achieving a straight, beautiful smile has never been so easy.
Let's Talk About Invisalign Today!
Are you interested in benefiting from subtle orthodontic treatment? Join the growing number of adults who are choosing Invisalign to straighten teeth and achieve more confident smiles. Dr. Koch is one of the top returns for "dentist near me" in Cary -- come see why we're so popular! Request your appointment today.