Sedation Dentistry - Cary, NC
Taking Fear and Stress Out of Dental Visits
When you suffer from dental fears and phobias, we understand just how difficult it can be for you to visit the dentist. An estimated 30 to 40 million Americans avoid going to the dentist due to fear. As a result, dental care is often delayed until a serious problem has developed. Dr. Darren Koch understands that it is not always easy to visit the dentist regularly when living with dental fears. As a sedation dentist, Dr. Koch caters to the unique needs of those who have dental fears in Cary. Dr. Koch delivers the comfortable and personalized care you need with the use of sedation to ensure a positive experience in his office.
Benefits of Sedation Dentistry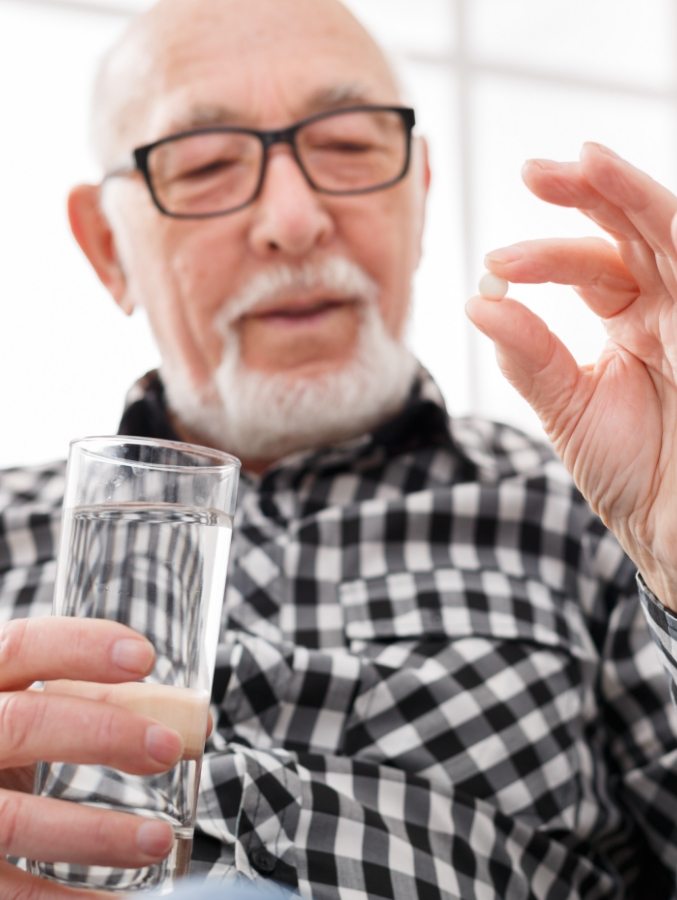 Sedation dentistry can be used safely and effectively for patients who suffer from varying degrees of dental fear. For those who are afraid of the sights, sounds, and smells of the dental office, sedation will help you relax, allowing your fears to fade away. When living with dental phobias, we understand that it may have been awhile since you last visited the dentist. In these cases, it is normal to feel self conscious about your oral health or the appearance of your smile, but that should not prevent you from receiving the care you need. We will administer the appropriate sedation to put your hesitation to rest.
As a sedation dentist for those in 27518 locations, Dr. Koch is experienced in the use of oral medications to reduce anxiety. While some patients are uncertain about sedation because they do not like the thought of not being in control, you will remain conscious throughout the procedure. However, you will be completely relaxed and may even doze off while Dr. Koch performs the necessary treatment. In addition, you will not feel any pain or discomfort, and you may not even remember the procedure the next day.
Oral Conscious Sedation
Oral conscious sedation involves the use of a prescribed medication that is taken prior to your procedure. You will remain conscious but will feel very relaxed and may even fall asleep. The medication is usually taken about one hour before the procedure and the effects of the medication lasts for approximately two to four hours.
No matter if you have had a bad dental experience in the past or are afraid of potential pain, we can use sedation for minor dental cleanings to more complex procedures like crowns and bridges.
If you are in need of a sedation dentist, Dr. Koch can help. Contact Dr. Koch's office today to learn more.
Printable Dental Anxiety Article
Sedation Dentistry FAQ
Sedation dentistry has enabled millions of people to overcome their fear and get the care they need for great oral health. With extensive training and nearly 20 years of experience, Dr. Koch has used it to help countless patients have a positive experience in the dental chair. Below, you'll find answers to frequently asked questions about sedation dentistry. But feel free to get in touch anytime with additional questions. We sincerely care about your oral health and want you to feel comfortable and relaxed at every visit!
Are Sedation and Local Anesthesia the Same Thing?
No. Local anesthesia, commonly thought of as "novocaine," is used to numb small, localized areas to completely take away any sensation. It's used for many different dental procedures such as fillings, crowns, root canals, and more.
Sedation refers to medications that calm and relax you. For patients who have anxiety around dental work, sedation is often used in conjunction with local anesthesia. This combination is an effective way to eliminate pain while also managing fear and anxiety.
Is Sedation Dentistry Safe?
Yes! Dentists have used sedation for many decades with great success, and it's also been deemed safe by the American Dental Association. In addition, Dr. Koch will look closely at your medical and dental history beforehand to make sure it's right for you. Then your blood pressure and heart rate will be taken before and after the procedure to make sure it's healthy. Our team also continually monitors your vital signs to make sure you're doing great throughout your visit.
My Teeth Aren't Sensitive But I Feel Anxious and Afraid. Can I Use Sedation?
Absolutely. In fact, whether sensitivity is a factor or not, sedation is ideally suited for the mental and emotional aspects of dental phobia. It's very helpful for anyone who feels nervous, agitated, or scared. It can also be used for any procedure, from simple dental cleanings to more involved work such as dental crowns.
How Quickly Will I Recover From Sedation?
Oral sedation (a prescription medication you take prior to your appointment) typically lasts between 2 and 4 hours. However, this can vary from person to person, depending on a variety of factors. If oral sedation is right for you, we'll recommend that you take the day off to relax and recover.
Do I Need To Have Someone Drive Me Home From My Appointment?
If you're using oral conscious sedation, you must have someone drive you. Although you'll be awake when you leave, you'll feel quite groggy for several hours, which makes driving unsafe.