Virtual Dental Consultations – Cary, NC
Safe, Convenient, Effective Care
A virtual dental consultation in Cary is a great way to get a professional assessment of your smile. With a few well-taken photos and some information about your wants/needs, Dr. Koch will be able to provide you with his professional opinion and a few options to consider.
How a Virtual Dental Consultation Works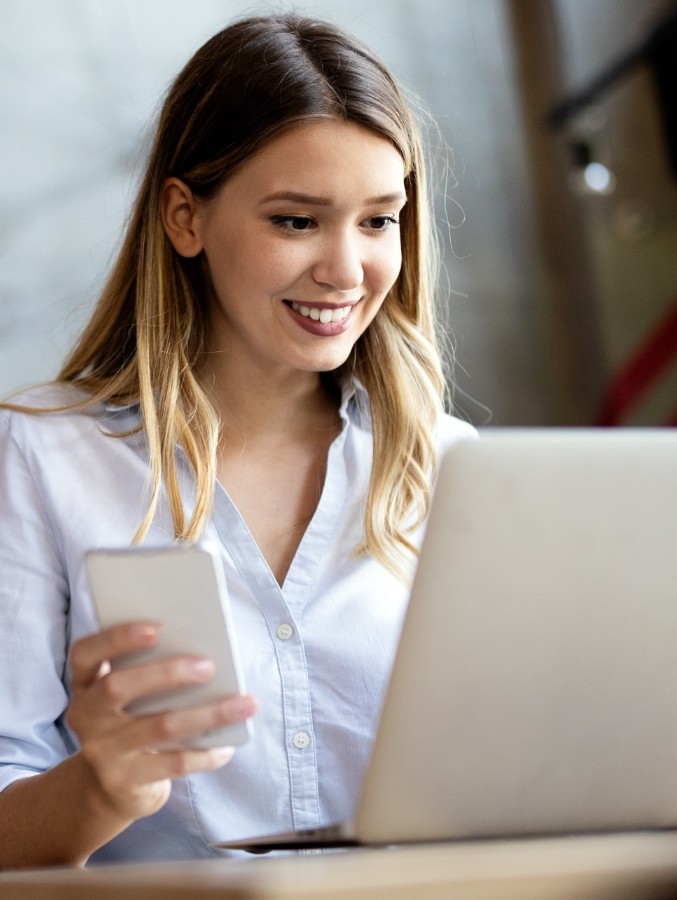 Fill out the following form and tell us about your smile. What would you like to change? What have you tried in the past? Are there any concerns that we should be aware of?
Our team will get in touch with you to set up your virtual consultation! You have the option of a virtual meeting, or you can request a customized video addressing your questions and concerns. This video will also contain your unique, personalized recommendations.