Advanced Dental Technology – Cary, NC
Modern Answers for Your Dental Needs
Having to run around town visiting specialists can be time-consuming and expensive, especially if you have a big family with their own unique needs. That's why Dr. Darren Koch and his team are proud to offer a wide variety of dental services in one convenient, comfortable atmosphere where you feel at home, including several specialized treatment options and technology that can't be found at just any dental practice. We work hard to give you and your loved ones plenty of reasons to smile! Contact us today if you have any questions about our advanced dental technology in Cary or you're ready to schedule an appointment. We're located in Cary, NC, and patients from Fuquay-Varina and other surrounding areas are always welcomed.
Digital Dental X-Rays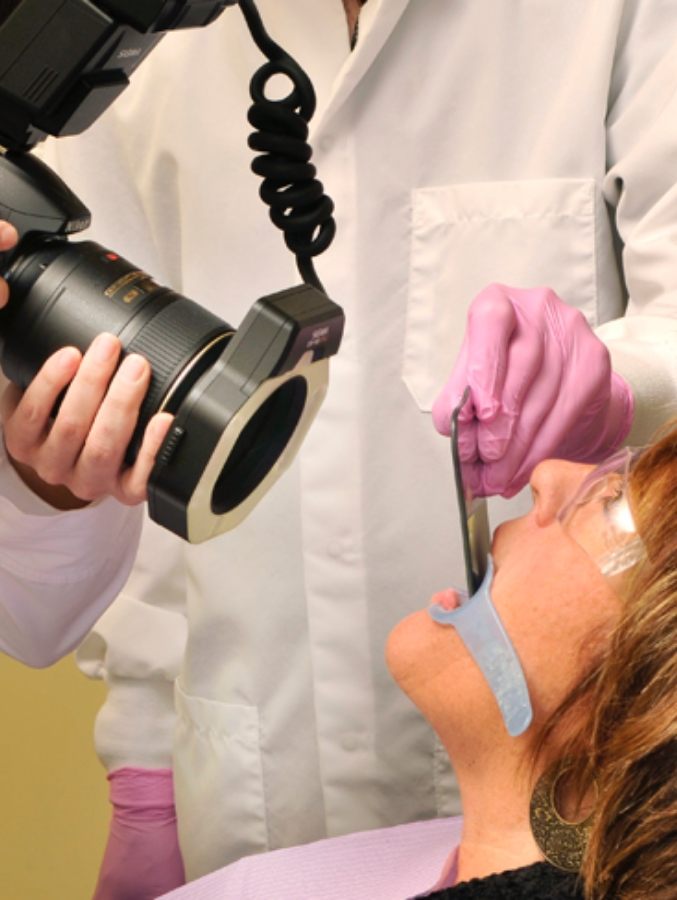 Digital dental X-rays are vastly superior to the traditional film process because they allow our team to generate incredibly detailed and crystal-clear images of your smile. Instead of having to rely on a darkroom, these X-rays are instantly captured and transferred to our computer system in a matter of seconds, and radiation is reduced by 80-90% for a safer process overall. We can rotate and magnify the images on a large TV display, so patients better understand what they're seeing, and transferring them to dental insurance companies or other doctors is simpler than ever. We rely on both intraoral sensors and a state-of-the-art panoramic system for the most comprehensive results imaginable.
Soft Tissue Laser Treatment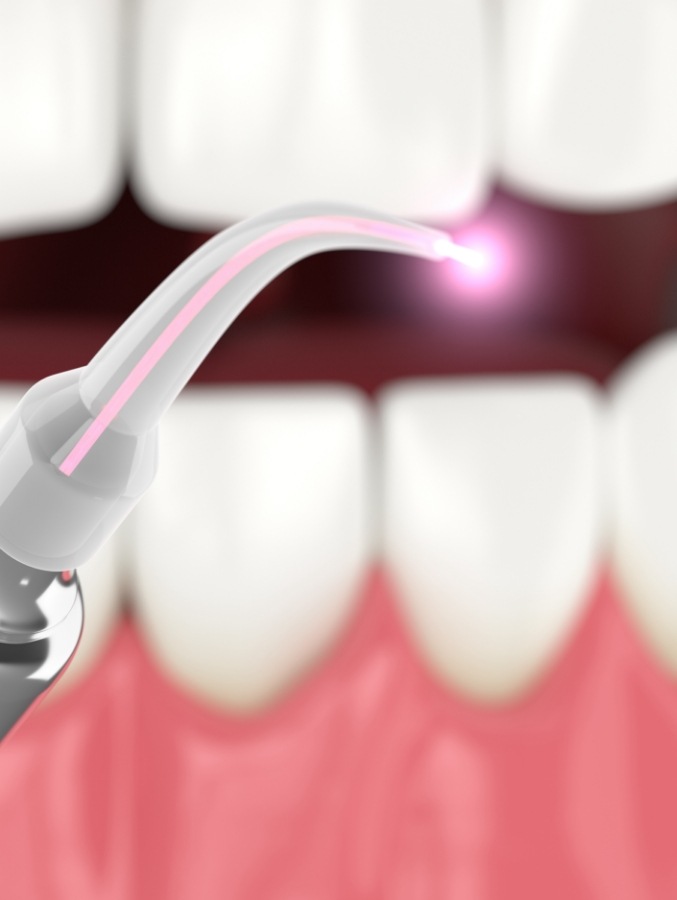 Our advanced diode laser is able to take the place of the traditional scalpel in many procedures, such as biopsies, gum disease treatment, cosmetic gum recontouring, ulcer treatment, and more. Dr. Koch and his dental team members perform this care with extreme precision preserving healthy tissue where possible and promoting post-operative comfort. In fact, bleeding is minimized to the point that many patients don't even require sutures.
Intraoral Camera
An intraoral camera is a small handheld device that we can easily fit into your mouth to take detailed pictures of your teeth and gums. We find that giving our patients a clear visual of what their mouths look like makes it easier for them to understand their oral health issues and the reasoning behind our recommendations. The images taken by an intraoral camera also help with diagnosing cavities and gum disease, as they make it easier to identify areas where problems are occurring.
Digital Dental Impression System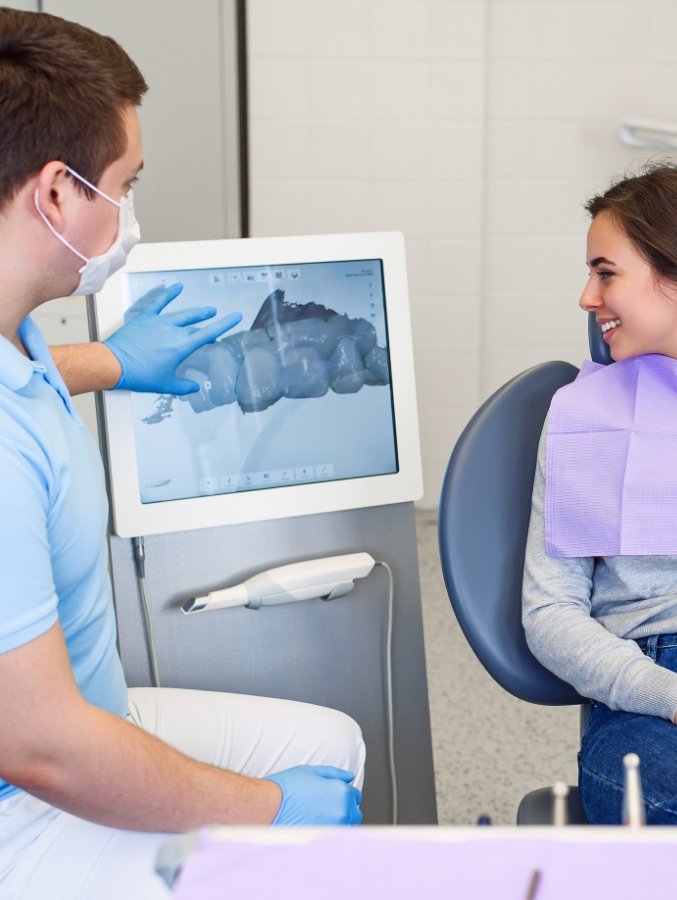 When creating a dental restoration meant to repair or replace teeth, it is necessary to create a model of the mouth to work with. But biting down on goopy material to make an impression can be unpleasant for patients, so instead we have a digital dental impression system. This involves scanning your mouth and creating a 3D digital model that can easily be sent to a dental lab. Digital impressions aren't just more comfortable; they also save time and are generally more accurate.