Why Choose Us? – Cary, NC
We're Different Than Other Dental Practices
The reasons will probably be clearest to you when you come in for a first-time visit. But until then, you probably want to know what to expect and what our current patients love about our Cary dental practice. Here are some of the points they've mentioned in their online reviews of our dental practice:
Reason #1: We want to know you.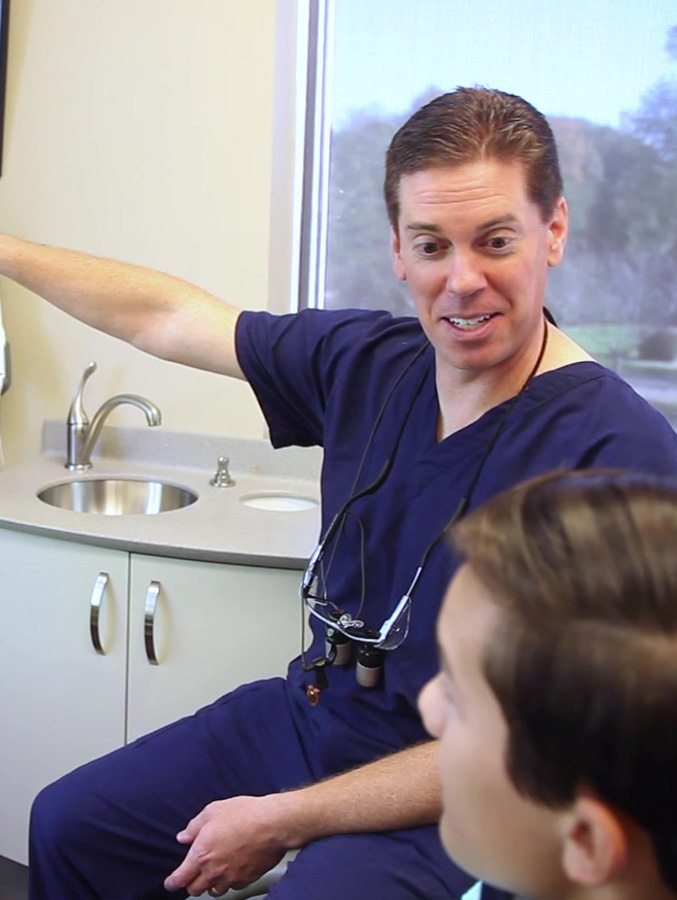 To other dental practices, you're just another patient. You'll find it's different at our dental office. We make sure to know your name and we introduce ourselves. We know we'll see you again, and we want every visit to be even more pleasant than the last.
"The front staff is wonderful and they remember you when you come in. The dentist and his staff are smart, considerate, and thoughtful. I really appreciated the whole process. Each person I met told me who they were, why they were doing what they were doing, and made sure I was completely comfortable. Along with all this, they offer a lot of services to their clients. A great place to receive oral care!" -Stefany Bales
"Dr Koch's staff is the epitome of Professional and Personal care. They provide quality service and cleanings are quick and painless. Even though I am there a mere twice a year, they not only greet me by name but also remember details about my life. Definitely the best dentistry I have ever been to!" - Lindsey Tiller
Reason #2: You get to know us, and we get to know you.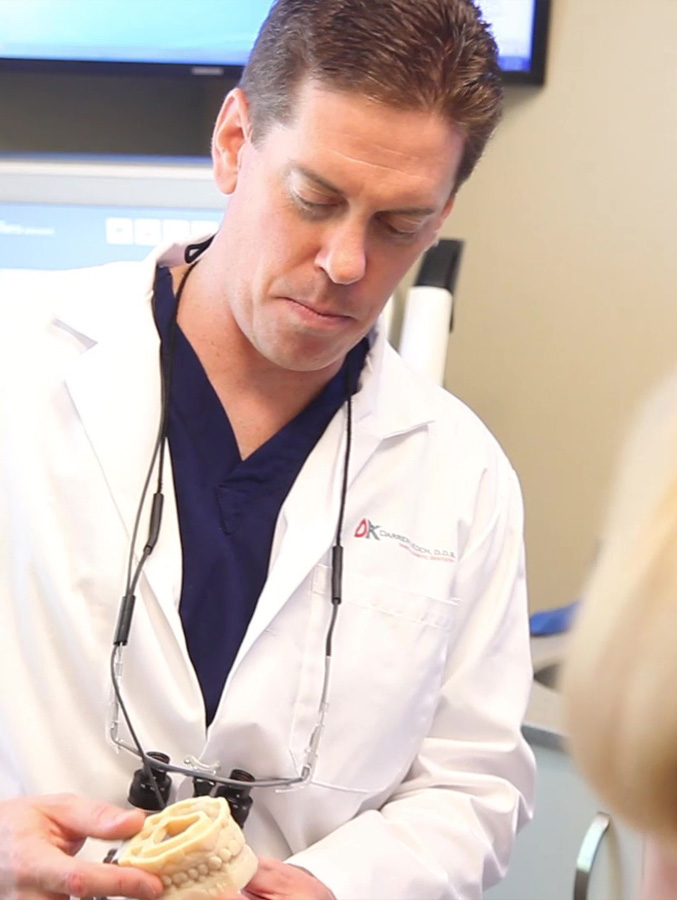 Many of our patients have been seeing us for decades. Other patients have started going to the dentist regularly after they started seeing us or have set a personal record for "longest streak of not missing a dental checkup."
Continuity is a big reason our patients are happy, because it means we know your teeth and smile well, we know a thing or two about you, and we can catch little problems early or prevent them altogether. With us, you won't feel that going to a dental appointment is a big deal.
"My family and I have been going to this practice since 1983, at which time Dr. Kinlaw was our dentist. Outstanding dentist and staff since the beginning. Upon his retirement, he brought in Dr. Koch. Dr. Koch has the same dedication to his patients, and cares and spends time with each one. I would not go to any other dentist, and I feel that he is the best. His staff cares about each patient and treats them with respect. In our book, Dr. Koch and his staff are caring and treat patients like they would their own family." -Peggy Phipps
"Dr. Koch and his staff were absolutely fantastic! I recently moved here from California and was looking for a dental office that would take care of all my needs. I can say that I've found it; from the time I made my appointment to the time I walked out of their office, I felt as if I was visiting old friends!" - Carlos Almira
Reason #3: We take the time to shed light on your oral health.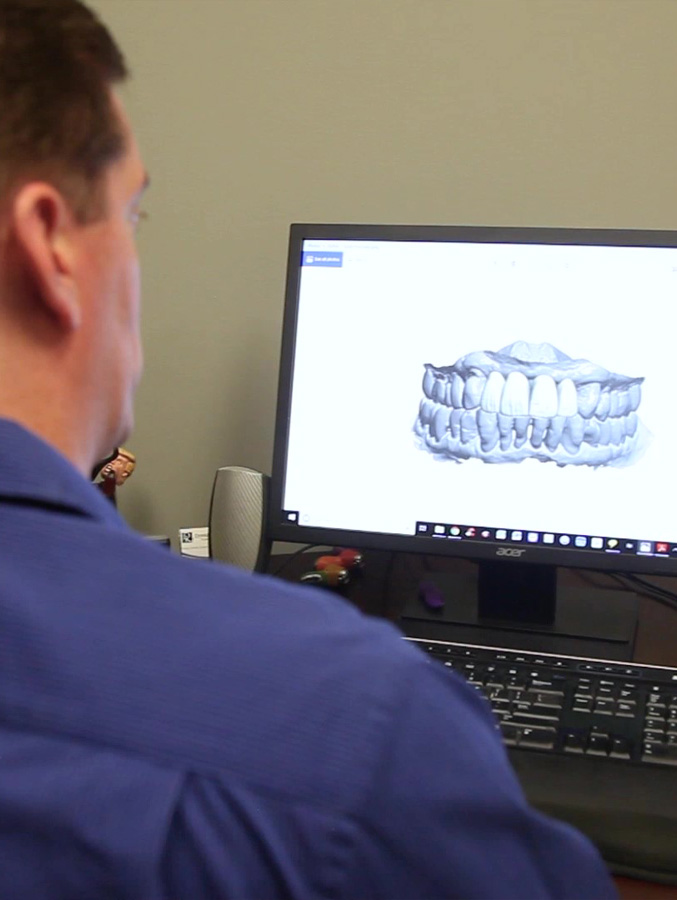 You're in a better position to have a healthy mouth if you know what's going on. If that takes a little extra time on our part, we consider that time well spent.
"I went to his office to get a second opinion on some dental concerns I had. I was treated as well as if I had been going there for years! The office staff was so welcoming and kind: Dr. Koch spent at least 40 minutes talking with me and discussing my concerns. He was very thorough, which I appreciated, as I am someone who cares a great deal about dental health. I have decided to transfer and become a patient at their office, and I'm sure the caring and patient attitude I saw will continue!" -Joyce Flynn
Reason #4: We respect your time.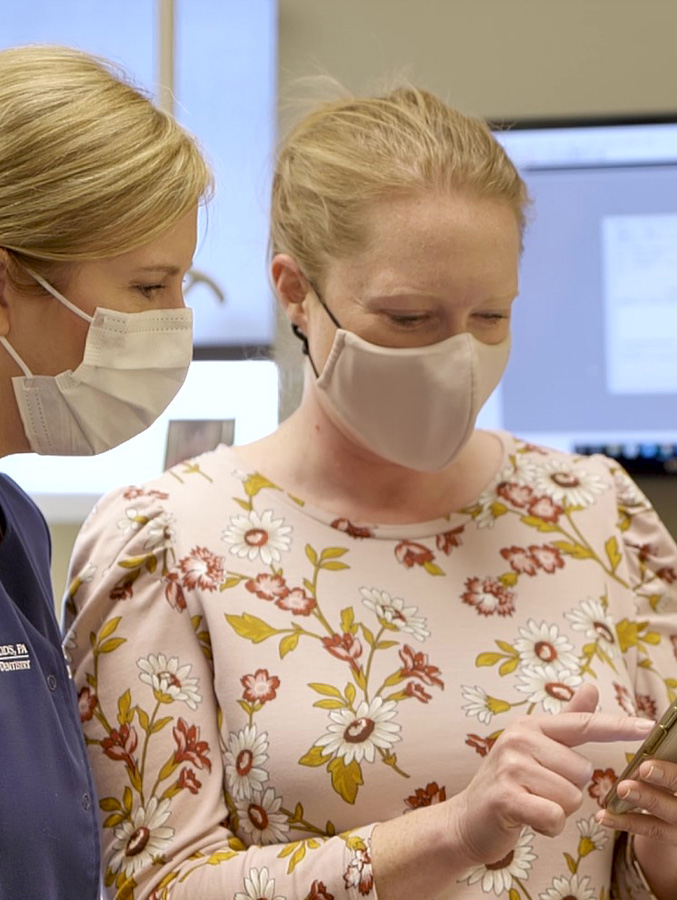 As nice as our waiting room is, we know you don't have all day. Most dental practices expect you to arrive on-time, but make no effort to run on-time themselves. Our patients notice and appreciate that we run efficiently.
"Awesome staff, awesome doctors. I've been going to Dr. Koch since I was 8 years old, and I'll never go anywhere else! They're quick, kind, helpful, and do a wonderful job. I've never sat in the waiting room longer than 5 minutes. Highly recommend!" -Samantha Bagherpour
Reason #5: We take the time to do the job right.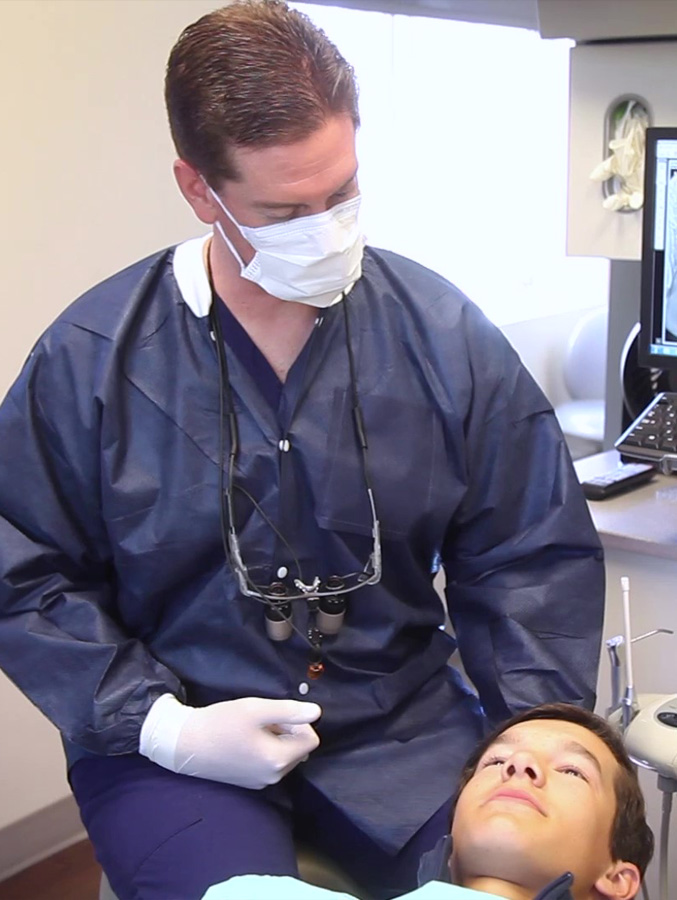 A dentist who breezes in and out of your exam room in 3 minutes may have given you all the dental care you need, or they may have missed something. Rest assured that you'll actually see and talk with Dr. Koch and not a just a dentist-colored blur.
"Our family has been with this dental practice since we moved to Cary in 1993, and we highly recommend Dr. Koch! He is very patient, kind, and super efficient. His work is meticulous and his staff is wonderful. I've had several crowns done by Dr. Koch and they came out perfect. He would not let me leave the office until he was 100% satisfied with his work. Everyone at the office is helpful, friendly, and they genuinely care for their patients." - Barb Sackmann
Reason #6: It's a pain-free experience.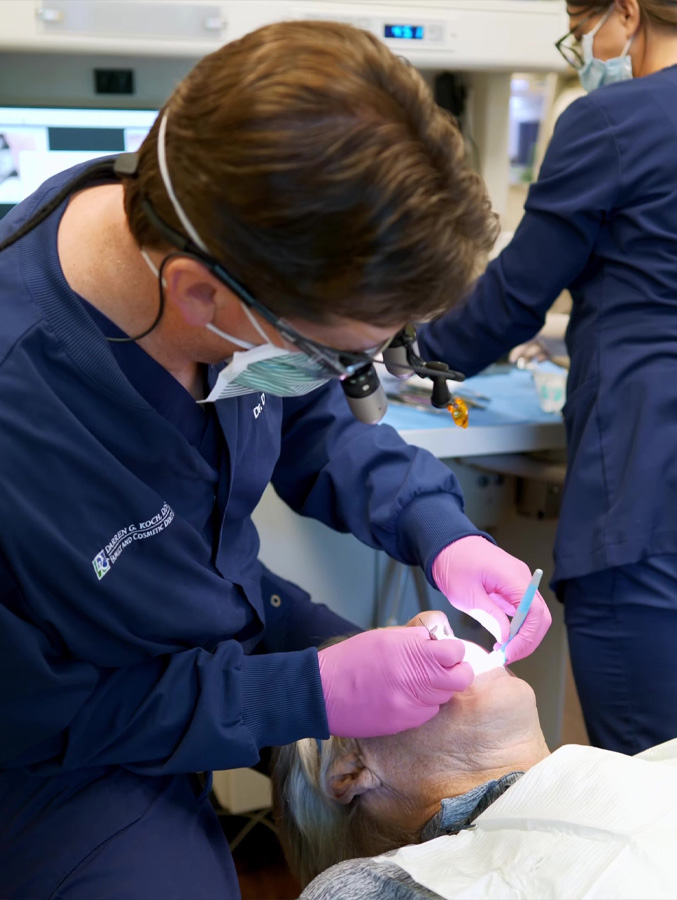 We don't think it's silly to be afraid of the dentist. It's up to us to make sure you don't have a reason to feel afraid (at least of our dental practice).
"I started with this practice when it first opened more than 25 years ago and have traveled from Chapel Hill to Cary for all my dental work. My most recent visits were for a crown and replacement of a "wash filling" on the side of a tooth. The folks who worked with me were kind, patient, informative, and efficient. AND most of all PAIN FREE! The temporary fit like a glove on the first try. The crown was perfect and needed no adjustments. The "wash filling" was replaced quickly and easily without numbing. These folks are great. I heartily recommend them." -Napier Baker
Reason #7: We know our stuff.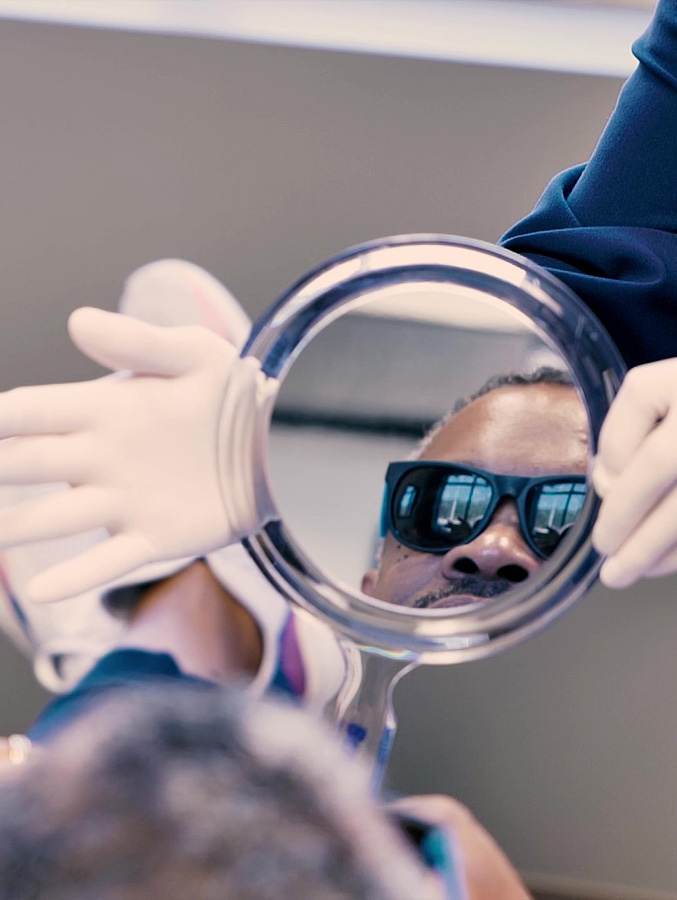 Being skilled at dentistry should be a given, but it's not. Perhaps you've had some bad dentists in your time. We hope we make effective dentistry look easy, but it's anything but. It's a result of Dr. Koch's years of experience, of our experience in working together as a team, and of being grateful you came to us for your dental care.
"I've been with Dr Koch for close to ten years now and have always appreciated the attention to detail and care with which his staff goes about their work. When they stopped accepting my insurance, I decided to stay and just get reimbursed versus switch to a dentist that doesn't require upfront payment. I am glad I stayed because a few years ago my hygienist noticed white spots on my tongue and referred me to an oral surgeon (with pictures of my mouth over a few years) for biopsy. The spots came back as cancerous and were removed a good four years before they would have killed me. I am thankful for how seriously the staff takes their profession. Their professionalism literally saved my life." - Jeff Cope
"WOW! Dr. Koch was terrific. Dr. Koch had to remove a crown (it was actually 3 crowns connected) to determine the problem. Initially, he thought there would be some decay which entailed a new crown and maybe root canal. When the crown was removed the tooth had disintegrated (it was about 30 years old) the only option at that point was to remove the tooth. Not a simple procedure when you are dealing with half a tooth—this is when you need a really good dentist. 5 stars also goes to the administrative and professional staff as well." -Debbie Skorewicz