Replace Missing Teeth – Cary, NC
Fill the Unsightly Empty Space in Your Smile
An incomplete smile is one that's less confident and less capable of chewing your favorite foods or facilitating clear speech. The empty space needs to be filled as soon as possible so that your mouth can function properly and so that you can avoid complications like dental drift. Dr. Darren Koch can offer a variety of tooth replacement solutions based on the number of teeth missing and the health of your jaw; you can learn more about the available options to replace missing teeth in Cary if you call to schedule an appointment with us today.
Why Choose Darren G. Koch, DDS, PA for Replacing Missing Teeth?
State-of-the-Art Dental Technology
Dentist That Cares About Quality
Dental Team That Works with Patients
Dental Bridges
A traditional dental bridge is a false tooth (individually known as a pontic) that is attached to two dental crowns. The pontic will fill in the empty space while the crowns attach it to the teeth adjacent to the gap. Crowns can be used to replace singled teeth, but they may also be a good option if you've lost two or more consecutive teeth. Note that placing a dental bridge will require making permanent alterations to some of your remaining natural teeth.
Learn More About Dental Bridges

Dentures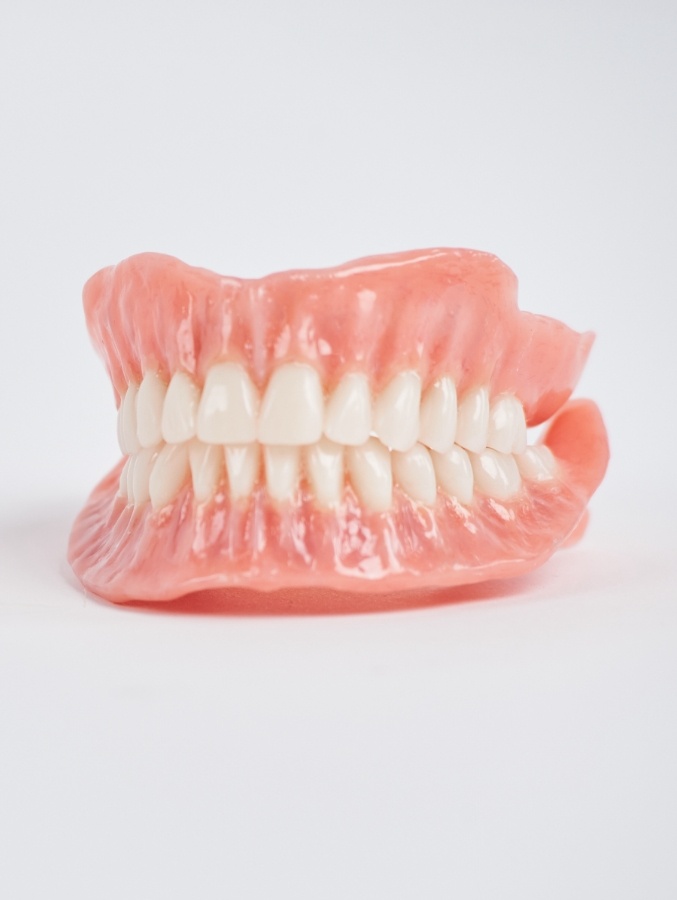 Dentures are the oldest form of tooth replacement, and today, many patients enjoy their ease of use and affordability. Our dental practice offers both full and partial denture models for patients from Fuquay Varina and surrounding areas. Like the name implies, full dentures are designed to replace an entire arch of missing teeth, while partials restore certain teeth leaving healthy ones in place. Both of these designs are removable allowing patients to clean them more easily and store them in water when sleeping for added comfort. Patients looking for an upgrade can also talk to Dr. Koch about implant dentures, which are discussed in more depth in our dental implants section.
Dental Implants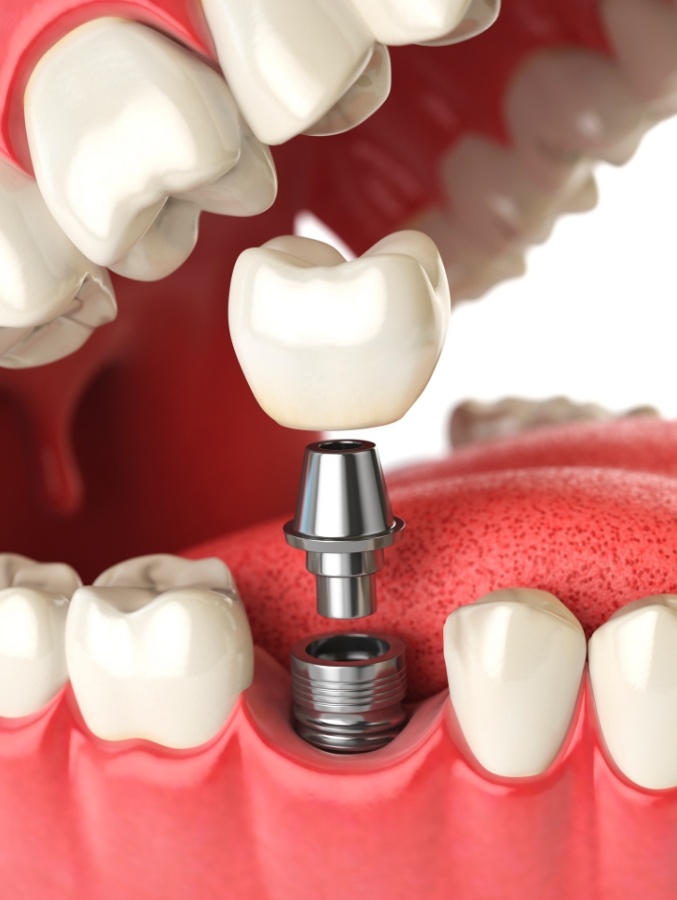 It's always ideal when a lost tooth can be replanted in the jaw (though the opportunity to do so is limited), but when that's no longer possible, a dental implant is the next best thing. A dental implant post functions the same as a tooth root in that it can keep your dental prosthetic firmly in place at all times while also working to keep the jaw healthy. It can also provide enough chewing strength to let you enjoy foods that might give traditional denture-wearers trouble.