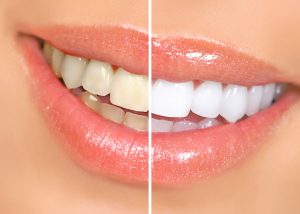 Has your smile lost its luster? Do not worry. It is a natural part of the aging process; however, the foods and drinks you consume, smoking, or poor oral hygiene can speed up the discoloration. To turn back the hands of time, professional teeth whitening in Cary can help. While you are excited to have whiter teeth, you still have several questions about the treatment. During your consultation, there are a few key questions you should ask your dentist to make the right decision for your smile.

Can Teeth Whitening Damage My Enamel?
When the manufacturer's guidelines are followed, and the treatment is performed by a trained professional, there is no permanent damage caused to your enamel or the tooth structures. Although many people report it to cause lasting tooth sensitivity, this is not true. It is normal to have slight discomfort for a day or two after the procedure, but it will dissipate.
How Long Do the Results Last?
With the right aftercare, your new smile will stay bright for 6 months to 2 years, but it can last for much longer. To promote its longevity, it is best to maintain your oral hygiene and avoid stain-causing factors, like smoking or darkly pigmented foods and drinks.
Can I Whiten My Restorations?
Generally, teeth whitening has little to no effect on changing the color of fillings, crowns, or veneers.
Is the Whitening Agent Safe?
The whitening agents are safe, but they should be used with the supervision of your cosmetic dentist in Cary. They are composed of carbamide peroxide, hydrogen peroxide, and urea. In most cases, the only instances where there are complications is when the instructions are not followed, or a treatment is performed too often.
Does a Whitening Toothpaste Give the Same Results?
Over-the-counter whitening products, including toothpastes, do not contain professional-grade whitening agents. They can slightly improve surface stains, but they cannot penetrate the enamel. The only way to get your smile several shades whiter is with a treatment from your dentist.
Restore Your Smile Today!
A whitening treatment allows you to get your teeth as much as 10 shades whiter. Now, you can get the results you want in one appointment with your dentist or around your schedule with a take-home kit. During your consultation, your dentist will ensure you are a candidate for the procedure and create a customized treatment plan to restore a bright smile.
Stop hiding behind discolored, stained teeth. Get the radiant smile you want with a professional whitening treatment.
About Dr. Darren Koch
For over 17 years, Dr. Darren Koch has provided family and cosmetic dental services to the community. After earning his Doctor of Dental Surgery degree, he continued his academic training in cosmetic and implant dentistry. As an award-winning dentist, he provides the high-quality services you need to achieve a healthy, beautiful smile. Contact our office today to see if teeth whitening is right for you.