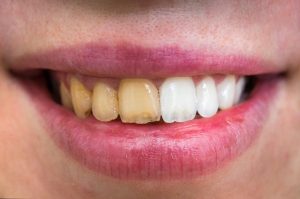 Your teeth play a larger role in your life other than just your ability to chew and speak. They also directly influence your self-esteem. If you have less than perfect teeth, it is easy to feel insecure about your appearance. Although you may feel you are alone, one-third of adults are embarrassed by their smiles. Among the biggest concern is tooth discoloration. You do not need to hide behind stained teeth. You can revitalize your smile with teeth whitening in Cary.

A White Smile Matters
Although opinions about a person should not be based on looks, it is a reality that many people form their first impressions from appearance factors. Dental aesthetics is an important feature in determining the attractiveness of the face as well as social interactions. One of the biggest things to influence a person's opinion about someone is their smile. In fact, research shows tooth color is a significant factor when determining a person's social competence, intellectual ability, relationship status, and psychological adjustments.
BMC Oral Health reports 56.2% of people are unhappy with the color of their teeth, which directly impacts their self-esteem. Those who are insecure about their teeth naturally smile less or avoid it altogether. In fact, 28% of people do not show their smile when taking pictures because of how their teeth look. This can affect your life in several ways as new studies have found smiling more can influence your mood and your immune system because it releases endorphins.
If you find yourself hiding your teeth or avoiding social settings because of tooth discoloration, you do not need to live with the results. You can reveal a brighter smile with the help of your dentist.
Improve Your Confidence
48.1% of all cosmetic procedures sought involve whitening treatments. Unlike over-the-counter products, they contain highly concentrated whitening agents to deeply penetrate the enamel. They can resolve stubborn stains to get the teeth as much as 8 to 10 shades whiter.
An in-office treatment can reserve years of discoloration after just one appointment. Now, you can also achieve professional quality results from the comfort of your own home with a take-home kit. Your dentist provides you with everything you need to whiten your teeth around your own schedule over the course of the next two weeks.
Get a Bright Smile Today!
You do not need to let tooth discoloration hurt your quality of life. Whether because of poor oral hygiene, darkly pigmented foods and drinks, or smoking, you can revamp your smile and your self-esteem with professional teeth whitening.
About Dr. Darren Koch
Dr. Darren Koch is a reputable family and cosmetic dentist in the community who creates generations of healthy, beautiful smiles. He provides the latest treatments to enhance the appearance of the teeth to help you feel confident. If you are ready to turn back the hands of time with a whitening treatment, contact our office today to schedule an appointment.