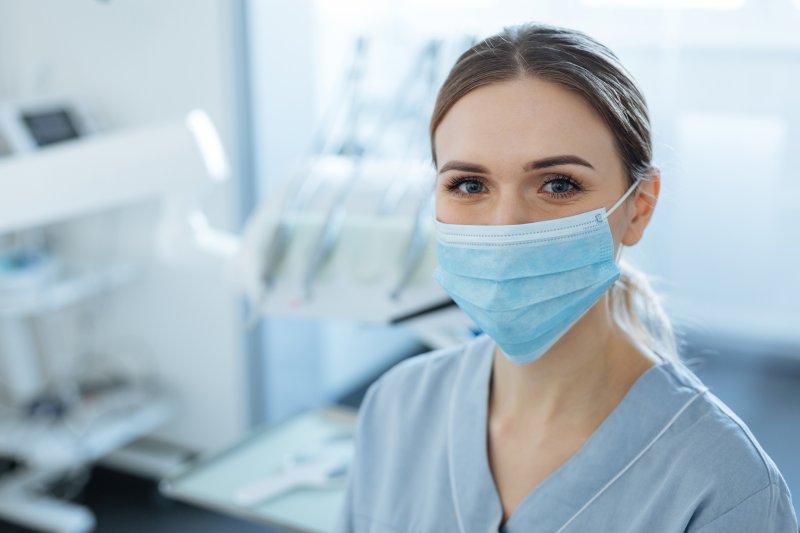 In March of 2020, our lives were forever changed as the novel COVID-19 virus spread into a global pandemic. In response, our team implemented over 20 new dental safety protocols, taking our already high sanitation practices to the next level. While a lot has changed in the last 12 months, our commitment to providing high-quality, personalized dentistry in a safe environment certainly hasn't. With this in mind, we would like to share a few important COVID-19 updates and reminders!
Our Team Has Been Vaccinated
The well-being of our team and our patients is our top priority. We are proud to share that there haven't been any cases of COVID-19 in our office, and we want to continue to make our practice a safe space in 2021 and beyond. To that end, our entire team has been vaccinated! This provides everyone in our office with an additional layer of protection, which is so important as the world continues to battle the spread of this novel virus.
Our Extensive Dental Safety Measures
As mentioned above, we have implemented over 20 new safety measures in the last year. Each serves an important role and has been recommended by the Centers for Disease Control and Prevention, the American Dental Association, or the Occupational Health and Safety Administration. Here are just a few of the ways we've been keeping those in our practice safe:
Advanced staff training.
Social distancing (i.e., contactless greetings, virtual waiting rooms, etc.).
Sequenced patient scheduling, which decreases foot traffic in our office.
Daily health checks for our patients and staff.
At-risk patient hours.
Extensive cleaning after each appointment and every evening.
Additional personal protective equipment.
If you have any questions about our dental safety protocols, please don't hesitate to get in touch with our team. We look forward to serving you and your smile at your next visit!
About the Author
Since graduating with honors from The University at Buffalo with his dental doctorate, Dr. Darren Koch has been helping patients in his community get the quality preventive, restorative, and cosmetic dentistry they deserve. Although he has an impressive list of accomplishments to his name, it's his genuine passion for his craft and care for his patients that truly sets him apart from the rest. If you are interested in learning more about dental safety during COVID-19 or would like to schedule an appointment, visit his website or give him a call at 919-859-6633.