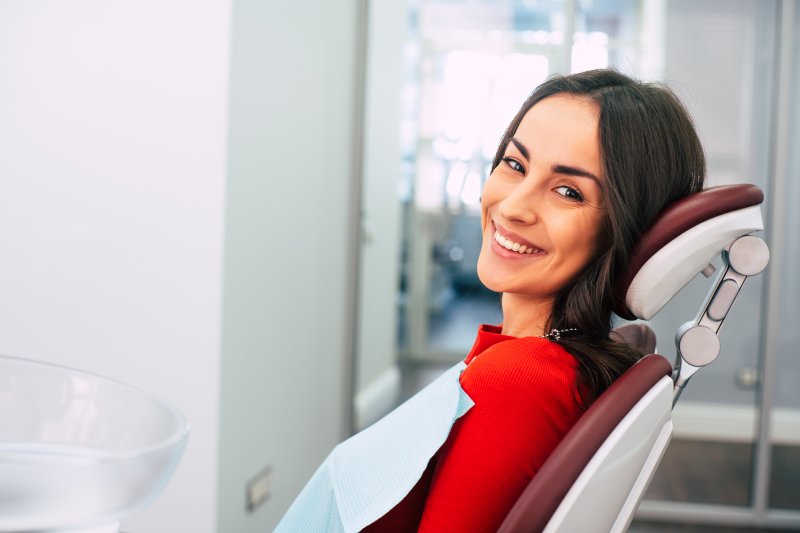 With only three months left in 2020, you may be eagerly awaiting the moment the clock strikes midnight on December 31, allowing you to officially say "so long" to the year plagued by COVID-19, face masks, and social distancing. But with 2021 coming quickly, have you used your dental benefits as you should? Have you seen your dentist a second time this year? Do you need a more complex procedure but are avoiding it until a later time? While there are still a few months left in 2020, let a dentist explain why it's in your best interest to take advantage of your dental benefits now.
Dental Insurance Benefits Don't Roll Over
Think the amount you've accrued toward your deductible or money spent toward your annual maximum will simply roll over on January 1? Guess again. The reality is that most PPO dental insurance policies are designed to provide patients with an allotted amount that is available to use for one calendar year. If your yearly maximum is $1,000, you can expect that any unused amount will be returned to the insurance company the moment the clock strikes midnight on December 31.
Billions of dollars are wasted each year by individuals who do not make the most of their dental benefits. In fact, nearly 2.8% of patients never meet or exceed their annual maximum, according to the National Association of Dental Plans.
If you are reading this and thinking, "It sounds like I should have dental work even if I don't need it," that is certainly not the case at all. However, it is in your best interest to be cognizant of how to use your insurance so you not only save money throughout the year but also receive the dental care you need before you're required to start over at the beginning of the year.
How to Maximize Your Plan
If all this sounds a bit confusing, it's understandable. Dental insurance is not an easy topic to navigate and can often leave patients feeling frustrated and overwhelmed. Fortunately, there are a few easy tips you can follow that will help you maximize your plan and get the most out of your policy before 2021 arrives:
Make sure to schedule your second dental checkup and cleaning. Your plan likely covers 80-100% of the cost of preventive services. Depending on the insurance company and individual policy, these treatments can include checkups and cleanings, dental x-rays, fluoride treatment, and dental sealants.
Talk to your dentist about scheduling any necessary procedures. If you've been recommended for a root canal, tooth extraction, or dental crown, it is best to go ahead and schedule it now before 2021 arrives, as this will allow you to take full advantage of your annual maximum. Should you need to spread out your treatments, it may be possible to have the first completed in 2020 using your current allotted amount and the second in 2021, allowing you to use your new yearly maximum.
Never be afraid to ask a member of your dental team for help. With qualified staff members ready to assist, you can trust they will make the financial aspects of receiving necessary treatment easier than ever and save you money in the process.
About the Author
Dr. Darren Koch graduated with the highest honors from The Rochester Institute of Technology with a Bachelor of Science degree in Biotechnology. He then went on to earn his Doctor of Dental Surgery degree, graduating with honors in 2001, from The University of Buffalo. Offering his patients a breadth of comprehensive services, he and his team will go above and beyond to help you maximize your dental insurance benefits to avoid losing valuable money at the end of the year. If you want to learn how you can get the most out of your coverage, contact us at (919) 859-6633.