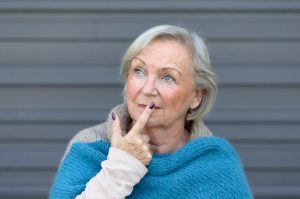 When you lost your permanent tooth, you recognized the obvious gap in your smile, but perhaps you didn't realize that missing just one tooth can affect more than just your appearance. This empty space in your smile can cause your remaining teeth to shift out of place, creating an uneven bite. Changes in your bite can lead to jaw pain, excessive wear and damage to your teeth, and potentially additional tooth loss in the future. To prevent these negative outcomes, you can take advantage of one of the replacement options available with your dentist: a dental implant or a dental bridge. In this post, learn about these treatment choices to help you determine which is right for you.
Dental Bridge
If your missing tooth is surrounded by two healthy teeth, you could opt for a dental bridge, an oral appliance that has a prosthetic tooth attached to two crowns. These surrounding teeth are reduced, and this oral appliance is placed over and permanently bonded to these teeth for security.
Choosing to replace your missing tooth with a dental bridge has several benefits, including the following:
Preservation of the spacing of your teeth.
Stability.
Natural appearance.
Relatively low upfront cost for treatment.
Minimum of two appointments needed to place the appliance.
Dental Implant
Unlike a dental bridge, which addresses the missing tooth only above the gum surface, dental implants replace the entire lost tooth starting with the root. The implant, a titanium post, is surgically placed into the socket, stimulating bone growth in the jaw. When the jaw bone has healed and enveloped the post, a metal abutment piece and the dental crown are attached to completely restore the tooth.
There are many advantages to dental implants, including:
Improved oral health. You don't have to worry about losing bone density in your jaw with dental implants.
Better protection of healthy teeth. Unlike bridges, dental implants don't impact your remaining healthy teeth.
Preservation of your teeth's spacing.
Natural look and feel.
Strong stability.
Long-term results. While dental bridges need to be replaced about 7 to 10 years, dental implants can last for 30 years or even longer!
You'll notice that dental implants have some of the same benefits as bridges plus several others. As far as tooth replacements go, implants are the most advanced, most complete method available in dentistry to restore missing teeth.
When you take all this information into consideration, you may feel overwhelmed by your choices and still not know which option is the right one for you. That's where your dentist in Cary comes in. In a consultation, they can provide additional information, a professional evaluation of your mouth, and answer any of your questions about the two procedures. So if you're ready to replace your missing tooth, contact your dentist for a consultation today!
About the Author
With more than 17 years of dental experience, Dr. Darren Koch graduated from The University of Buffalo in 2001 in the top 15 percent of his class. Afterward, he participated in externships in pediatric dentistry and oral surgery and Buffalo hospitals. Also, he completed a one-year advanced general dentistry residency at UNC-Chapel Hill and earned a certificate for Advanced Education in General Dentistry. To schedule an appointment with him, you can call (919) 859-6633 or click here.