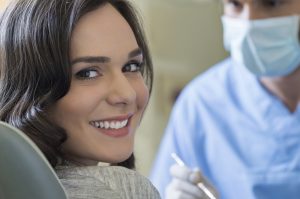 If you are hesitant or afraid to visit the dentist, you're not alone. An estimated 30 to 40 million people are affected by dental phobia or fear that prevents them from visiting the dentist regularly. As a result, both oral and overall health can be adversely affected due to the failure to seek regular dental cleanings and checkups every 6 months. Dr. Koch is a sedation dentist serving the 27518 area that uses multiple techniques to help you relax and overcome dental fear in Cary.

Overcoming Dental Phobias with Sedation Dentistry
Since approximately 9 to 15 percent of Americans avoid the dentist due to fears and phobias, many of these people do not visit the dentist until a serious problem has developed. By delaying dental care, the health of a tooth can become severely compromised, causing a more invasive and expensive treatment to be needed. To protect the health of the teeth and gums, you need to visit the dentist every 6 months. However, Dr. Koch understands that this is not always easy when you are dealing with dental fears. With the use of oral sedation, Dr. Koch will put your worries at ease during routine appointments and dental procedures by providing a relaxing and comfortable treatment experience.
Oral Sedation
The safest and most effective option for management of patients with dental fears involves the use of a prescription medication. After we obtain medical clearance from your physician, you will be prescribed the oral sedative and will take it prior to your appointment. The medication will allow you to relax and have minimal awareness of the dental procedures that are being performed. You will remain conscious to ensure your safety, but will not be bothered by the dental experience and can still communicate when necessary. In fact, many patients become so relaxed that they actually fall asleep.
Sit Back and Relax with Your Sedation Dentist
For the past 15 years, Dr. Darren Koch has been helping fearful patients receive stress-free and comfortable treatment through the use of oral sedation. He has found this form of sedation to be safe and highly effective for patients who have mild to moderate dental fears. While the effects of the medication will wear off within a few hours, you will need a trusted friend or family member to drive you to and from your dental appointment. By the end of the day, you should be able to resume normal activities.
If dental fear is preventing you from seeking oral health care, conquer the fear with your sedation dentist. Contact Dr. Koch today to learn how sedation dentistry can help you.