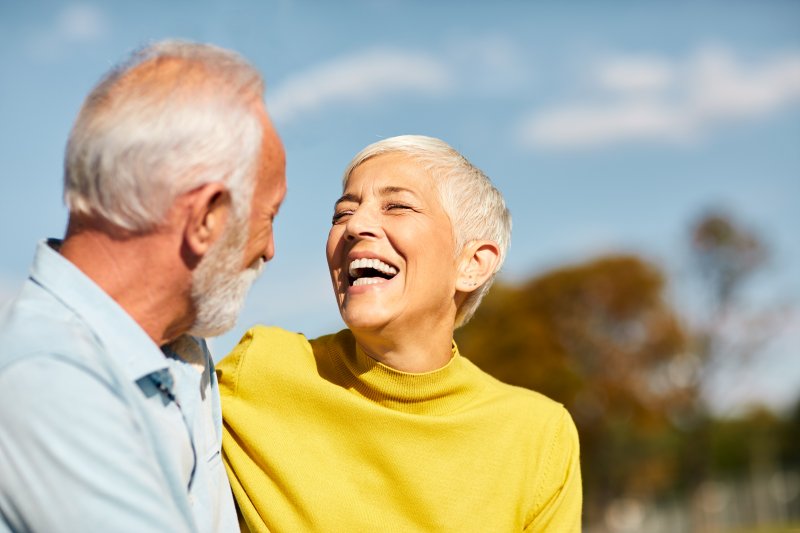 Are you one of the 120+ million Americans who are missing one or more teeth? Thanks to dental bridges, you don't have to live with a hole in your smile! By simply securing a custom-made prosthetic in place with dental crowns on the adjacent teeth, your dentist can fill in the gap for good. So, if you are looking for a tooth-replacement solution, here are four ways a dental bridge in Cary can improve your quality of life.
#1. Chewing Easily
Even just one missing tooth can significantly hinder your ability to chew properly. Not only can the exposed gum cause sensitivity, but the space puts excessive pressure on your remaining teeth, leading to significant wear and tear. Fortunately, a dental bridge can prevent both of these from happening. By replacing your missing tooth with a durable, high-quality prosthetic one, you can get back to enjoying your dining experience pain-free.
#2. Pronouncing Words Properly
To properly enunciate words, your tongue makes distinct movements against your teeth. Therefore, gaps in your smile can negatively impact your pronunciation. While you'll still be able to speak, you may have more difficulty with certain sounds, like /t/, /f/, and /v/.
#3. Holding Saliva
Your saliva plays a crucial role in neutralizing the acids in your mouth and washing away food particles. Fortunately, your teeth act as an additional barrier to protect that saliva from falling out of your mouth every time you speak and laugh. Without them, you have to be way more conscious about not accidentally drooling.
#4. Smiling
Your smile affects nearly every aspect of your life, from personal success to professional performance. While you are perfectly capable of smiling without teeth, many people don't want to, especially since even the back teeth are noticeable when you laugh. To prevent you from feeling self-conscious, a dental bridge will fill in the gaps, allowing you to smile confidently for years to come!
Whether you recently lost a tooth or have been struggling with tooth loss for years, schedule an appointment with your dentist to talk about dental bridges. From there, you'll be another step closer to a full, healthy, beautiful smile!
About the Author
Dr. Darren G. Koch graduated in the top 15% of his class from The University at Buffalo with his Doctor of Dental Surgery. For the last nearly two decades, he has helped countless patients in Cary and the surrounding communities with everything from preventive care and emergency dentistry to dental bridges. So, if you are missing one or more teeth and would like to rebuild your smile, visit his website or give him a call at 919-859-6633.