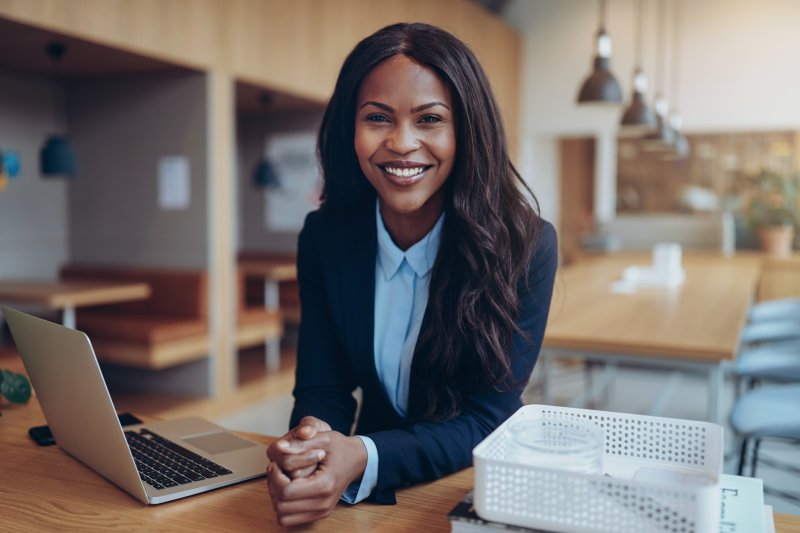 With a demanding career comes a jam-packed schedule. Between work lunches, extra hours in the evening, travel, and everything else required to truly succeed in your role, you might initially think Invisalign in Cary isn't an option. However, the discreet trays, fewer appointments, low-maintenance cleaning routine, and all the other benefits their clear aligners come with make them extremely convenient for busy professionals. And while any patient struggling with crooked, crowded, or misaligned teeth should consider Invisalign, it is especially beneficial for these professions!
#1. Professions Involving Social Media
Brand ambassadors, bloggers, and YouTube influencers aren't the only jobs that require a consistent presence on social media. Whether you are handling an account for a nationwide business or are starting your own, you want to put your best foot (and smile!) forward, and you don't want imperfections in your smile to prevent you from being present. Fortunately, Invisalign can help you achieve your smile goals discreetly – your followers won't even see your trays!
#2. Professions Involving Sales
Unfortunately, many people are raised to be suspicious of salespeople. So, if you are in the profession, you might be wondering how to communicate that you are trustworthy, reliable, and approachable without shouting it from the rooftops. The answer? A beautiful smile! According to a Kelton Global study, people with straight teeth are viewed as successful, wealthy, happy, healthy, and intelligent.
#3. Professions Involving Networking
Networking is crucial whether you are looking to enter the job market or have been climbing the corporate ladder for decades. One of the keys to doing it successfully is making a lasting, positive impression. Otherwise, you'll end up blending in with a sea of the countless other professionals attending the event or zoom call. Fortunately, decades of research have shown that a beautiful smile not only boosts your first impression, but it also enhances your confidence and starts a ripple effect of positivity.
Your smile is one of the first things people notice about you; what message is yours sending? If you want to enhance your smile and boost your professional success, talk to your dentist today about Invisalign!
About the Author
Dr. Darren Koch entered the dental field after graduating in the top 15% of his class from The University of Buffalo. Nearly 20 years later he is just as passionate about providing each patient with a healthy, beautiful smile. In addition to maintaining an active membership with multiple notable organizations, he continues to expand his clinical expertise through continuing education in a variety of areas of patient care, including Invisalign. If you are interested in learning more about this teeth-straightening solution or are looking for a cosmetic dentist in Cary, visit his website or give him a call at 919-859-6633.