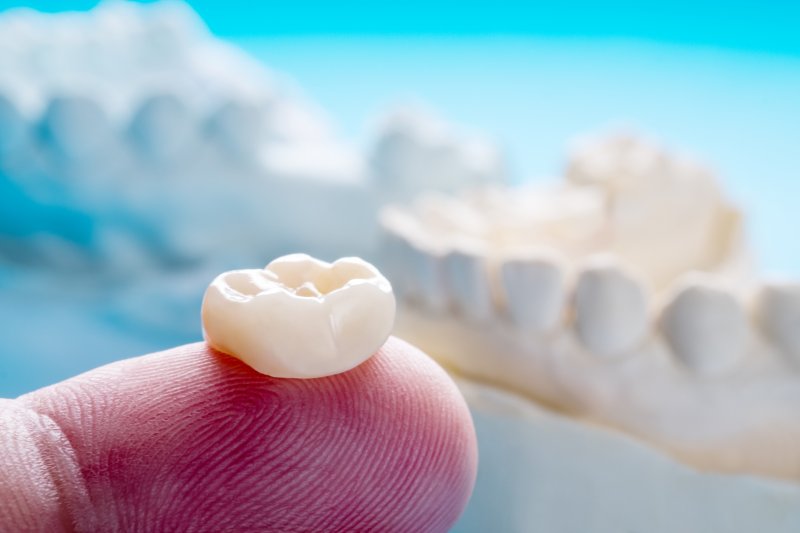 You might need to get a dental crown if you have a decayed, cracked, or weakened tooth. But what will this crown be made out of? The answer depends on your oral health needs as well as your own preferences! Nowadays, dentists have more options than ever when it comes to materials for making dental restorations, and each one comes with some pros and cons to consider. If you're not sure which kind of dental crown material is right for you, read the brief guide below.
Gold
Dentists have been using gold to make dental crowns for an extremely long time. This is thanks to the fact that in addition to being highly durable, it is very strong even when thin and can be placed on the teeth with less preparation, making it more conservative than other metals. Compared to other restorations, gold crowns can last much longer in your mouth. On the other hand, they also tend to stand out among your natural teeth, making it obvious you've had dental work done. For this reason, gold crowns are usually recommended for the back teeth.
Porcelain
Porcelain is an extremely lifelike material that's used to make dental crowns and other types of restorations. Its biggest advantage is that it matches the appearance of natural tooth enamel; it even reflects light the same way. When color-matched to your natural teeth, a porcelain crown can be made to look so natural that many people may not even realize that it's there! That said, porcelain crowns tend to have shorter lifespans than gold crowns, although they can still last a very long time with the right maintenance.
Porcelain Fused to Metal
Porcelain fused to metal crowns – also known as PFM crowns – let you enjoy the aesthetic benefits of porcelain while also providing additional strength thanks to their metal interior. This allows you to enjoy the benefits of both kinds of material. It should be noted, though, that unlike pure porcelain crowns, PFM crowns may have a grey line at the gumline that detracts from their natural appearance.
Zirconia
Dental experts have started using zirconia to make crowns relatively recently. Like porcelain, zirconia can be designed to closely match the appearance of your natural teeth. However, it is also much stronger and does not wear down as quickly, making it a more durable tooth-colored option. As an added benefit, zirconia is highly biocompatible; this means it will not cause an allergic reaction, which can sometimes happen with gold and other metals.
When the time comes to have a tooth repaired, be sure to ask your dentist about the different kinds of crowns they offer; they can help you figure out which one is the best for your situation. No matter what type of restoration you get, you can expect it to give your smile many years of quality protection.
About the Author
Dr. Darren Koch pursued his dental education at The University of Buffalo, earning his Doctor of Dental Surgery degree with honors in 2001. Even after graduation, he remains committed to learning as much as he can about dentistry, pursuing further education and training in key areas of dental care. His practice in Cary offers personalized, long-lasting dental crowns made out of many different high-quality materials. To schedule a consultation with Dr. Koch, visit his website or call (919) 859-6633.