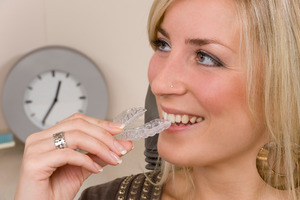 Oftentimes Invisalign is marketed as a way to straighten teeth without having to wear metal braces. Of course, crooked teeth are not the only type of orthodontic issue you may want to correct. Some people suffer from various bite alignment problems; could Invisalign be a viable solution in these situations? And if so, is it the right answer for your smile? You can find out the answers to these questions right now.
Can Invisalign Be Used to Correct Your Bite?
In the past, some dentists may have said Invisalign cannot be used to fix bite problems. But nowadays, you're likely to hear a very different story. Dental experts have had over 20 years to research the effectiveness of Invisalign and observe the results of millions of treatments. As such, they have found that as long as a properly trained dental professional is overseeing the process, Invisalign can indeed help correct your bite.
What Kinds of Bite Problems Can Invisalign Help With?
Every smile is different, and consequently, there are various kinds of bite problems that often call for professional intervention. Invisalign may be recommended if you have any of the following:
Overbite: The most common type of bite problem, an overbite is when the top teeth stick out too far in front of the lower ones.
Underbite: An underbite is effectively the opposite of an overbite, as it involves the bottom teeth jutting out in front of the top teeth.
Crossbite: When you have a crossbite, certain teeth may not be positioned correctly due to the alignment of the upper and lower jaws.
Open Bite: Your teeth should touch each other when you close your mouth. If they don't, the result will be what's known as an open bite.
It should be noted that Invisalign works best on mild or moderate bite issues. More advanced cases might call for braces.
How Will You Know If Invisalign Is Right for You?
If you've noticed signs of any of the bite issues discussed above and you would rather not have metal braces interfere with your ability to maintain a professional appearance, you may want to give Invisalign some serious consideration. Of course, if you want to know whether a given treatment is a good choice for your smile, you should consult a professional.
During an Invisalign consultation, your dentist can take a look at your teeth and jaw to determine the kind of bite issue you have and how severe it is. Then, after carefully considering the specifics of your situation, they can help you decide if you're a good candidate for Invisalign or if you need to pursue another solution.
About the Author
Dr. Darren G. Koch recently received recognition from the American Academy of Clear Aligners for one of his Invisalign cases. He has over 20 years of dental experience and is very knowledgeable when it comes to improving smiles, whether it's via Invisalign or other means. To schedule a consultation with Dr. Koch at his Cary practice, visit his website or call (919) 859-6633.