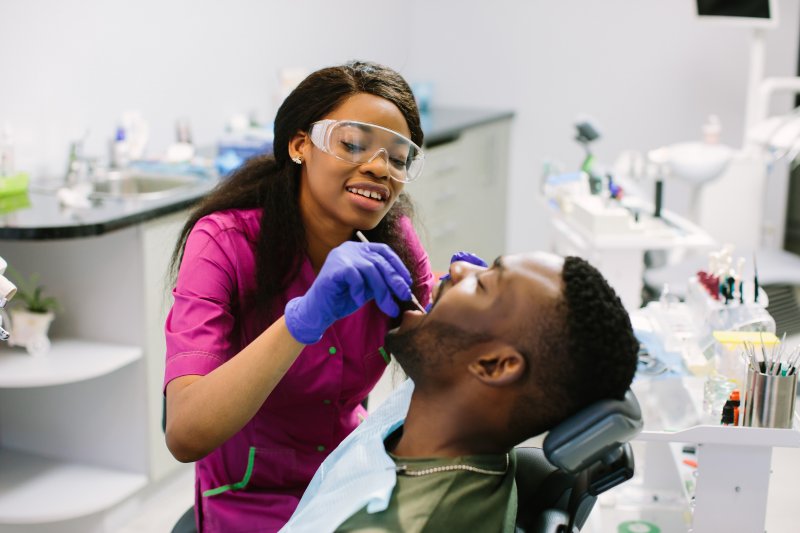 From toothaches to lost dental crowns and fillings to chipped or knocked-out teeth, dental emergencies come in all shapes and sizes. While some might experience pain and discomfort, others might assume the issue is "no big deal." No matter the problem, it's always best to avoid these situations if at all possible. But how can you offer your smile better protection from damage and decay? An emergency dentist explains why routine visits are one of the most beneficial ways to keep your smile healthy and injury-free.
Why Preventive Care is Important
Since you were a child, you were likely told (repeatedly) how important preventive care is to maintain good oral health. From brushing and flossing your teeth at home to seeing your dentist every six months for regular checkups and cleanings, you learned why these actions can make a positive impact on your smile. You probably also learned how forgoing these necessary steps can wreak havoc and cause tooth decay, gum disease, and bad breath.
As an adult, you might find your work schedule, family duties, and household obligations taking precedence over your oral hygiene routine, but if you want to avoid some of the most common pitfalls (i.e. cavities, periodontal disease, halitosis, dental emergencies), you will allow your dentist to perform a professional checkup and cleaning twice a year.
How Regular Visits Mitigate Dental Emergencies
Most dental emergencies can be curbed with the help of preventive care. How is this possible? Let us explain:
Dental checkups allow your dentist to examine your oral cavity in its entirety as well as review your digital x-rays to determine if any problems are occurring beneath the gum line. Since infection can be easily hidden inside teeth and at the root, these visits make it possible to avoid common toothaches, abscesses, and even minor or serious tooth decay later on.
These visits make it possible for your dental team to examine any restorations you might have (i.e. dental crowns, bridges, fillings, dental implants, veneers) and check for problems. Too often, patients are suddenly faced with a lost crown or filling or increasing damage to custom restoration. These issues can be minimized when frequently checked by a dental professional.
Regular cleanings allow for the removal of plaque and tartar, both of which can lead to gum disease and more serious dental problems. By having a dental hygienist thoroughly clean your teeth and gums, you can avoid bleeding and swelling soft tissues as well as the potential for more serious health-related problems.
You can discuss any current problems you may be experiencing and start treatment right away. By informing your dentist of any current pain or issues with a restoration, they can examine the area and formulate a personalized treatment plan to help you get your oral health back on track before it leads to more complex procedures.
While it's impossible to avoid all dental emergencies (i.e. knocked-out teeth), there are ways you can minimize the potential for a sudden trip to the dentist's office. If you play sports or grind your teeth, talk to your dental professional about a mouthguard. If you experience sensitivity, ask about professional products that will help lessen the effects. Being proactive when it comes to preventive care will help keep your mouth looking and feeling its best throughout the year.
About the Author
Dr. Darren Koch earned his Doctor of Dental Surgery degree, graduating with honors in 2001, from The University of Buffalo. As a trusted dentist, he and his team believe in the power of preventive care. Apart from brushing, flossing, and rinsing at home, he recommends twice-yearly dental checkups and cleanings. These visits are designed to identify problems before they start and help you avoid some of the most common dental emergencies. If it is time to see a dental professional about your oral health, contact us at (919) 859-6633.