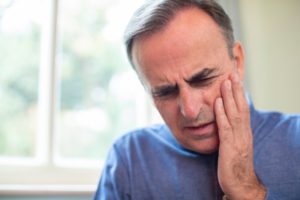 A dental emergency can happen at any time, and the best way to be prepared is by knowing who to call before it happens. And during the COVID-19 crisis, this is more important than ever! But how should you go about finding a high-quality emergency dentist that you can count on? Start online by looking through their website for the 4 criteria below. If they "check all the boxes," you can be confident that you and your family will get great care when you need it most. Learn more below!
1. Same Day Appointments
In a dental emergency, you have the best chance of getting out of pain and protecting your oral health when you're seen as quickly as possible. By making sure an emergency dentist offers same day appointments whenever possible, you won't have to worry about having access to care when you really need it.
2. Advanced Dental Services and Technology
Dentistry has come a long way in recent years, and modern technology has made it more comfortable and efficient than ever. Here are some examples of the technology an emergency dentist may use to increase their quality of care:
Soft tissue laser – For procedures involving the gums and other soft tissues, a laser can be used in place of a scalpel. This results in less bleeding and discomfort and also faster healing.
Digital X-rays – Compared to traditional X-rays, digital X-rays are more comfortable and provide superior images. They also use up to 90% less radiation.
Intraoral camera – This tiny camera takes detailed photographs of your teeth and gums to help you better understand your treatment needs.
3. Sedation Options
A dental emergency can be stressful and scary for anyone, but even more so for patients who are already fearful in the dental chair. Sedation options such as oral conscious sedation allow everyone to get the emergency care they need – without fear or anxiety.
4. Five Star Reviews
One of the best ways to learn about a dentist is to hear what actual patients have to say, and these days, that's easy to do by reading online reviews. The more 5-star ratings they have, the more likely you are to have a great experience.
In a dental emergency, you want to avoid being in a position in which you need to search for high-quality care under pressure. By doing a little research beforehand, you'll get the care you need to get out of pain quickly so you can move forward with a healthy smile.
About the Author
Dr. Darren Koch is an experienced general and emergency dentist who wants to help all his patients achieve good oral health. He offers same day emergency appointments whenever possible (including during the COVID-19 crisis) and has the training, technology, and experience to relieve pain fast. If you're having a dental emergency or have any questions, he can be reached via his website.