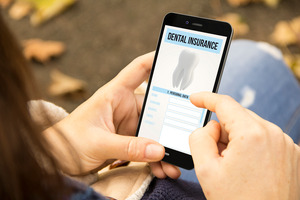 When you feel a surge of pain in your tooth and realize that you need emergency dental care, you might be worried for several reasons. In addition to being concerned about your dental health, you may feel uncertain about whether you'll be able to afford the treatment you need. This is where having a good insurance plan can make all the difference. Will your dental insurance cover your emergency care? Here's what you should know.
What is Covered by Dental Insurance?
While every dental insurance plan is different, many of them follow this structure:
Preventive Care: Many insurance companies will provide 100% coverage for dental checkups and other kinds of preventive care.
Basic Procedures: You can usually expect roughly 80% coverage for dental fillings, simple extractions, and other basic dental treatments.
Major Procedures: Normally, crowns and other major types of dental work receive around 50% coverage.
So Will Your Dental Insurance Plan Help Pay for Your Emergency Care?
In most cases, yes. Many of the services that are commonly recommended for treating dental emergencies are typically covered at least partially by dental insurance. The type of treatment you need depends on what kind of dental issue you're suffering from as well as how severe it is; as such, the coverage you receive for your emergency care will vary based on your circumstances.
In some cases, dental insurance might only pay for certain aspects of your treatment. For example, if you've lost a tooth and want to have it replaced with a dental implant, your insurance might not cover the surgery to have the implant post placed; however, it could still help pay for the final restoration as well as any diagnostic care (such as X-rays of your jaw) that might be needed.
It's important to be familiar with the specifics of your insurance so that when there's an urgent dental problem, you don't hesitate to seek out the necessary care for protecting your smile. Take the time to review your benefits, and reach out to your insurance company if you have questions.
How Can Your Dental Team Help?
You can typically rely on the team at your dentist's office to file your claims for you so that you can get whatever insurance benefits you're entitled to. They might also recommend other ways to make paying for emergency treatment a little less intimidating. For example, many practices offer in-house membership plans that cover one emergency exam a year and provide discounts on a number of restorative services.
The health of your smile should be your top priority during a dental emergency, but you should also have a firm grasp on your financial situation. Remember that you can always speak to your dental team if you have any questions about insurance or any other financial options that might be available.
About the Author
Dr. Darren Koch studied at the University at Buffalo and graduated in the top 15% of his class with a Doctor of Dental Surgery. He's often able to see dental emergency cases on the same day, and he has a variety of restorative options for stopping pain and repairing damaged smiles. His Cary practice is willing to file claims for many different insurance companies and also offers an in-house membership plan as well as CareCredit financing. To schedule a consultation with Dr. Koch, visit his website or call (919) 859-6633.