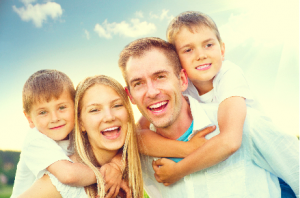 Your teeth are designed to last for a lifetime with the right care, like maintaining your home oral hygiene habits and visiting your dentist in Cary every six months for a cleaning and checkup. However, even with the best preventive measures in place, damage to your teeth can still occur. Among the biggest threat is tooth decay. While it is common, it is avoidable with the right preventive treatments, like dental sealants. These provide a hidden barrier of protection between your tooth and decay-causing bacteria.

Combating Tooth Decay
Tooth decay is one of the biggest dangers to impact the health of the teeth. While anyone can develop cavities, they are especially common in children. In fact, the Centers for Disease Control and Prevention reports that it is among the most common chronic conditions in children. In addition, the National Institute of Dental and Craniofacial Research reports that 42% of children under the age of 12 have had a cavity in a primary tooth while 23% of children currently have at least one that is untreated.
To protect your child's teeth from damage, dental sealants can easily be applied at their next preventive appointment.
Get the Protection of Dental Sealants
Dental sealants involve applying a thin plastic coating to the grooves of the chewing surfaces of the back teeth, where 90% of cavities occur. This provides a barrier of protection to prevent cavity-causing bacteria from destroying the enamel.
The Community Preventive Services Task Force found that dental sealants can reduce the risk for cavities by over 81% for two years after being applied. While they are beneficial, the Centers for Disease Control and Prevention estimates that more than half of children in the U.S. do not have them.
If your child has yet to have them applied, their risk for tooth decay significantly increases. Although they are often used for children, people of all ages can benefit from the coating. With 26% of adults having untreated tooth decay and 92% of adults have at least one cavity in a permanent tooth, they provide an excellent investment in your dental health.
Protect Your Smile from Decay
Applying dental sealants is a quick and easy treatment. The tooth is cleaned, and a special gel is applied to the surface of the tooth. After a few seconds, it is washed off and the tooth is dried. Then, the sealant is painted on and quickly hardened using a special light. Within just a few minutes, you will have an added layer of protection to promote the health of your teeth.
Dentist Near Me for Dental Sealants
If you are ready to give your family the protection of dental sealants, ask your dentist about them at your next preventive appointment.
About Dr. Darren Koch
Dr. Darren Koch has been a trusted and reputable dentist in the area for more than 15 years. Due to his advanced training and qualifications, he works to promote the health of the teeth and gums. With a focus on prevention, he provides dental sealants for patients of all ages. If you are ready to combat tooth decay, contact our office to schedule an appointment.