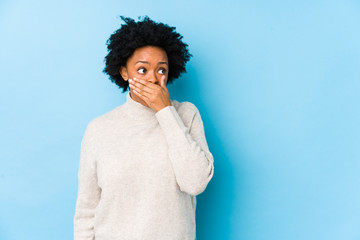 Have you ever had a dental emergency before? Whether it occurs while you're playing sports or out on the town with friends, injuries to the mouth or jaw are always a cause for concern. Having to stop what you're doing to visit your dentist and have the damage repaired is a stressful situation to be in, so wouldn't it be great if there was a way to avoid it? Read on to learn six tips that will make you less likely to encounter a dental emergency.
Tip #1: Brush Regularly
Though brushing your teeth twice per day is key to keeping your smile healthy, approximately 30% of Americans don't do this. Not brushing allows plaque to remain on your teeth for long periods. This makes you more likely to develop cavities, which can lead to severe decay if left untreated. Brush once in the morning and once at night for two minutes to avoid this.
Tip #2: Floss Often
Skipping the floss leaves 40% of plaque on your pearly whites, which sharply raises your risk of developing cavities. Flossing at least once each day is the only way to remove plaque and food particles that build up between your teeth throughout the day. If you have a condition that makes it difficult for you to use normal dental floss, such as arthritis, you can purchase a water flosser as an alternative.
Tip #3: Limit Your Sugar Intake
When you consume foods and drinks that contain sugar, harmful oral bacteria in your mouth feed off of them and release acids that attack your tooth enamel. This weakens it and makes you more likely to develop cavities. Cut back on the number of sweet treats you eat to lower your risk of tooth decay.
Tip #4: Wear a Mouthguard
Contact sports like football and hockey may be exciting, but they also offer abundant opportunities for dental damage. A hit to the face may result in damage to your jaw, teeth, gums, or tongue that will require a visit to the emergency dentist. To avoid this, make sure to wear a mouthguard. Additionally, if you clench your jaw or grind your teeth while you sleep, wear a nightguard to protect your pearly whites from harm and avoid issues like temporomandibular joint dysfunction (TMD).
Tip #5: Stay Hydrated
Dry mouth occurs when you aren't producing enough saliva and can lead to a range of oral health issues, including cavities, gum disease, and mouth sores. Drink plenty of water during the day to keep dry mouth at bay. You can also suck on sugar-free candy, chew sugarless gum, or munch on crisp, fresh fruits and vegetables to increase your saliva production.
Tip #6: Contact Your Dentist ASAP
If you have an oral health issue like tooth decay or gum disease, contacting your dentist sooner rather than later is key to avoiding a dental emergency. This will allow you to have the issue treated as soon as it occurs rather than waiting until it's more expensive and time-consuming to fix.
Along with these six tips, make sure to visit your dentist every six months. This will allow them to detect oral health issues in their early stages so you can keep your smile looking its best for years to come!
About the Practice
Dental emergencies are never any fun. Fortunately, Dr. Darren G. Koch and his talented team are here to help you avoid them. Dr. Koch has over 17 years of experience as a dentist and takes pride in offering a range of preventive services to keep oral health issues at bay. If you're ready to make an appointment or want more information about their service offerings, call their office at (919) 859-6633 or visit their website.