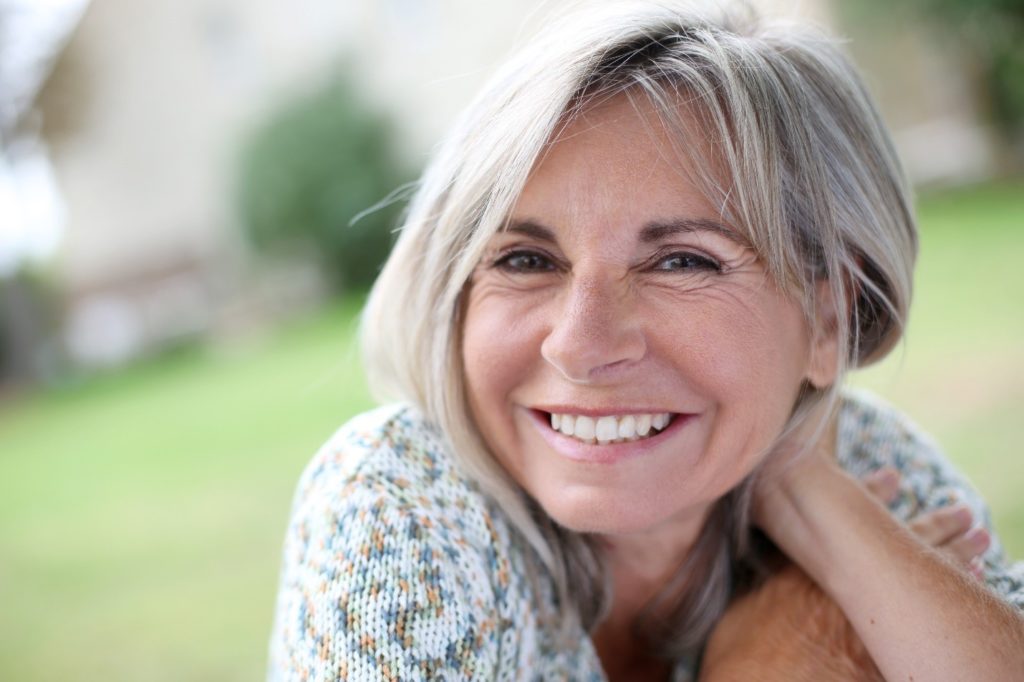 It's estimated that over 170 million Americans struggle with one or more missing teeth—with that number expected to increase! Losing your teeth can be pretty problematic and also lead to an awkward smile, but fortunately, dental implants are game changers when it comes to replacing them. These awesome little implants can effectively restore the look, feel, and functionality of your lost pearly whites. That said, here's more from your dentist about three of the incredible cosmetic benefits of dental implants.
1. They Preserve Your Youthful Face Structure
When you have missing teeth, your smile isn't the only thing that suffers—your facial structure is actually at risk too. Your jaws rely on the stimulation provided by your teeth to remain vital and sufficiently dense; this bone strength is what provides your face with support and structure. If you're missing teeth, you're not able to provide an adequate amount of support for your jaws, causing them to deteriorate and in turn, your facial structure to collapse. But dental implants directly counter this, as they're surgically inserted into your jawbone and able to provide it with a sufficient amount of stimulation. Your face will appear much more youthful and firmer with fewer wrinkles!
2. They Prevent Additional Tooth Loss
One of the biggest problems with missing teeth is that it can often lead to additional missing teeth! The teeth surrounding the gap will gradually lean towards it, becoming crooked and eventually falling out. Needless to say, as you lose additional teeth your smile will continue to suffer. But dental implants are able to replace those missing pearly whites and ensure they your remaining natural teeth stay in place and provide you with a complete and beautiful smile.
3. They Completely Restore Your Smile & Confidence
Your smile is one of the first things that people notice about you, so knowing that it's white, bright, and free of gaps will work wonders for your confidence and make you appear much younger! Dental implants are custom-made for your mouth, ensuring that your new smile looks and feels better than ever. The best part is that the implants can last for several years (20+) with proper oral care, meaning that your new smile and youthful look is here to stay.
You don't have to settle for living with missing teeth; solutions like dental implants exist specifically to replace those lost pearly whites and get your life and smile back on track. That said, if you're curious about reaping the many cosmetic benefits of dental implants for yourself, don't hesitate to talk with your dentist to see if you're a good candidate.
About the Author
Dr. Darren Koch has over 17 years of experience in dentistry and is proud to serve patients and families in the Cary, NC area. Dr. Koch received his dental doctorate from the University of Buffalo and is a member of several professional organizations including the American Dental Association and the American Academy of Cosmetic Dentistry. His practice is pleased to offer many available services including dental implants. If you have any questions about dental implants or would like to schedule a visit, don't hesitate to reach out online or by phone: (919) 859-6633.