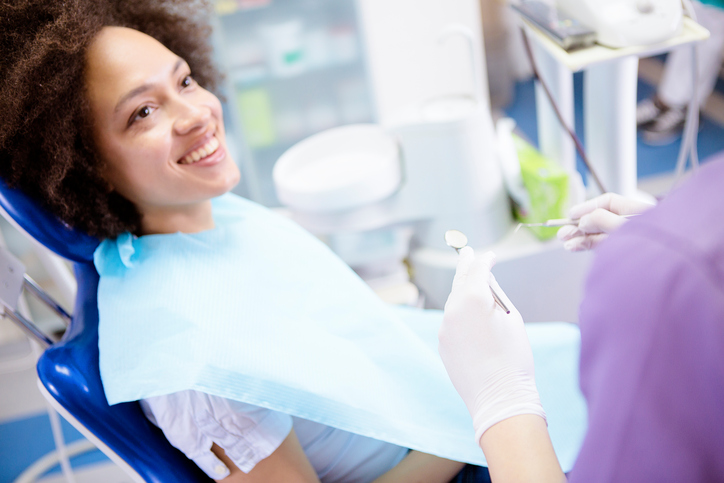 It can be nerve-wracking to chip a tooth. You may not know what to do right at first – but placing a call to your emergency dentist right away will help you get relief. Until you can make it to their office, there are a few other things to keep in mind to increase the likelihood that repair is possible. Keep reading to find out what to do after a chipped tooth!
Important First Steps After a Tooth Chips
Immediately after the tooth has been chipped, it's important to keep calm and act fast. Here are the first steps that you will want to take – these actions can help ease any discomfort, prevent further injury, and also increase the likelihood that your dentist can promptly repair the tooth.
Rinse your mouth out with water to remove any shards of teeth that may have gotten lost.
If the wound is bleeding, hold gauze or place a cotton ball onto the area to stop the blood flow. If bleeding does not stop or slow after 10 minutes head to the emergency room for medical treatment.
Apply a cold compress, like an ice pack or a bag of frozen peas, to the area to reduce swelling and ease discomfort.
Place dental wax over any sharp edges that may have been created by the chip.
Take an over-the-counter pain reliever once the above steps have been completed. If you are bleeding, choose ibuprofen over aspirin. Aspirin is an anti-coagulant, which will stop the blood from clotting and could cause more serious problems.
Call your emergency dentist! Describe the injury, including how it happened and how well you are managing discomfort/bleeding right now, and get an appointment as soon as you can.
How a Chipped Tooth Is Repaired
Once you make it to your dental office, you and your dentist will discuss your options for repairing your tooth. The appropriate treatment will depend on the severity of the injury. For a minorly chipped tooth, dental bonding can help to repair the area by placing tooth-colored ceramic to replace what is missing. A porcelain veneer can also completely cover the damaged area. A more significant chip or break may require a dental crown.
No matter what treatment is right for you, the most important thing after sustaining a chipped tooth is to see your emergency dentist right away!
Meet the Dentist
Dr. Darren Koch has been providing excellent dental care for patients of all ages for more than 17 years. He originally hails from Rochester, NY, but has made North Carolina his home. You can count on Dr. Koch and his highly skilled dental team to offer the care you need in the event of a dental emergency. To learn about steps you can take to prevent chipped teeth and other injuries, call the office directly at (919) 859-6633.