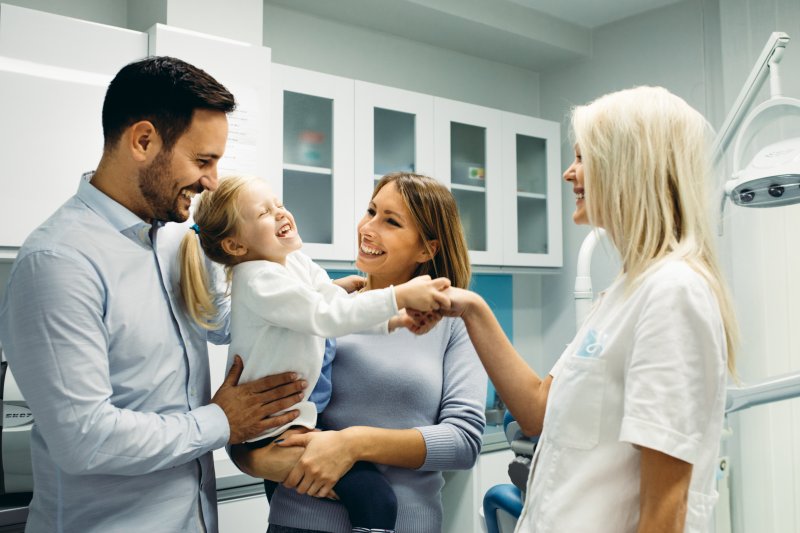 If you're a parent of school-age children, your family may see several dental providers. For instance, you and your spouse have checkups with a general dentist in one part of town. Meanwhile, your kids get children's dentistry somewhere else. However, there's a much better option for you: a family dentist. Compared to other specialists, they'll give oral care to your whole household. To learn more, here's a summary of three major benefits you'll get from choosing a family dentist.
Convenient Care
Unlike others, a family dentist can treat both kids and adults. They're ready to help any kind of person, whether the patient is a toddler or a senior.
In light of this fact, family dentists don't require that you visit different providers on different days. Instead, you can schedule your entire family's treatments and simplify your life. You won't have to zigzag between practices across town anymore!
Furthermore, you won't have to get a new dental provider as your kids grow up. A family dentist can see them from their childhood into adulthood.
Wider Range of Services
Given their range of patients, most family dentists provide various services. They're equally ready to design retainers for teenagers and fit the elderly for dentures. Of course, you can also count on them for teeth whitening and deep cleaning treatments.
Thanks to their comprehensive procedures, family dentists see patients over a lifetime. A middle-aged adult who visits for preventive or cosmetic work can, as a senior, see the same specialist for tooth replacement.
Lasting Relationships
Speaking of lifetimes, a family dentist is someone you and your household can trust over the years. Whether it's you, your spouse, or your kids, they'll get to know everyone and help them feel comfortable with the care provided. As a result, your family will find it easier to express any concerns that may arise in the future.
This buildup of trust also makes dental visits calmer for your kids. Because they'll be so familiar with the dentist, they'll know there isn't any reason to fear. Consequently, there'll be far less dental anxiety than there would be with a new and unfamiliar doctor.
As you can see, a family dentist has many advantages compared to your other choices. That said, find a good one nearby so you can reap the rewards!
About the Author
Dr. Darren Koch is a family dentist based in Cary, NC, having earned his DDS from the University of Buffalo. He offers dental services to children and adults alike, including preventive, cosmetic, and restorative treatments. His office is even a qualified provider of Invisalign clear aligners and dental sedation! Whatever your smile needs, you can trust Dr. Koch to do the job right. He currently practices at his self-titled clinic and is reachable by phone at (919)-859-6633.