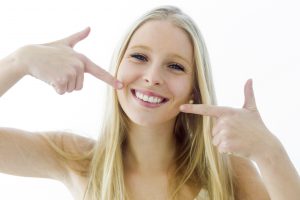 If you are ready for a flawless smile, you are probably asking, "where is a cosmetic dentist in Cary for porcelain veneers?" Dr. Darren Koch is a cosmetic dentist who will help you transform your smile with veneers. We understand you will be making a big commitment. We know you have questions. Dr. Koch has the answers to your top questions about getting porcelain veneers in Cary.

How Do I Care for My Veneers?
Although the veneers are not subject to staining or decay, your underlying teeth can still be damaged. As a result, you need to maintain your oral hygiene. By doing so, you will help promote the longevity of the veneers as well. Brush your teeth twice a day using a soft-bristled toothbrush and nonabrasive toothpaste. Abrasive products can cause scratches to develop, hurting the appearance of the veneers. You will need to continue flossing your teeth daily, while also visiting your dentist twice a year.
How Long Will My Veneers Last?
With the right care, your veneers will last an average of 10 years or longer. To promote the lifespan of the veneers, do not use the teeth as tools or eat overly hard foods. While the veneers are durable, they can break if you are not careful. At your regular dental appointments, we will check the appearance and function of the veneers for damages.
Will My Veneers Match the Color of My Natural Teeth?
It is not uncommon to only have veneers placed on the upper jaw. As a result, you may be concerned about color differences between the veneers and your natural teeth on the bottom jaw. Do not worry. Your veneers will blend in seamlessly with your natural teeth. The color of your veneers will be customized during the design process for a flawless smile.
Will Insurance Coverage My Veneers?
Veneers are considered to be an elective procedure, so your insurance's coverage will vary depending on your exact policy. Some insurances may cover the cost of the procedure up to 50%, but you will need to contact your insurance company to find out your exact coverage.
How Long will the Process Take?
On average, it only takes two appointments to transform your smile. During the initial consultation, the teeth will be cleaned and roughly .5 mm of enamel is removed. The removal is needed to ensure the veneers sit flat on the teeth. Then, we will take impressions of your teeth, which are sent to our dental lab. While the dental lab creates your customized veneers, we will attach temporary veneers. In about two weeks, you will come back for a second appointment to have the final veneers attached to your teeth.
Where Can I Get Porcelain Veneers?
Dr. Koch is the cosmetic dentist in Cary you need to transform your smile with porcelain veneers. Dr. Koch will evaluate your teeth and discuss your desired results to design your new smile. If you are ready for a flawless smile, contact our office to schedule your consultation.